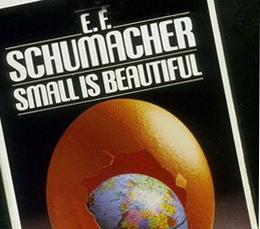 In his classic book – "Small is Beautiful" – E.F. Schumacher reminded us of what we already knew. That size isn't(always) everything; that the smallest fruit is the sweetest; and that shortest is usually best.
Taking my cue from point number three, here's a video that's short. But which, for me, underscores the experiences I've been fortunate enough to share with the people of all Nationalities . It reasonates particularly, and, obviously personally, with the French. And with the atmosphere of French Country Life's emphasis on two essential threads in their Human tapestry – Family and Wine.
Ok – let's keep this short, and get to the short!