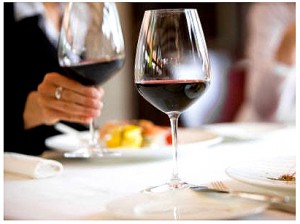 I bet you've noticed – that every time think you've got things pretty well sussed out in your little world, when you think you've got a handle on the way things work, what needs to be done, by who and how – you get an unexpected wake up call – (and aren't those the best kind?) that says – "YO Mr. Certainty. Time to update yer brain!"
Yes, dear reader, as you have by now no doubt surmised – it has happened to DA BG. While I can still get my hat on, I used to think I was the only card carrying stranger from the far away lands adventuring through the French Country backroads. Until Robert Camuto popped up on my radar.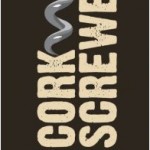 Although M. Camuto is adventuring through the French country backroads, he is not, as far as I'm aware, doing it by bicycle. Or filming it.  Other than a promo clip or two. For his book. That's right, like DA BG, Robert Camuto is an Author. Whose French Wine adventuring is the subject of his book – "CORKSCREWED." So, we have Authordom in common.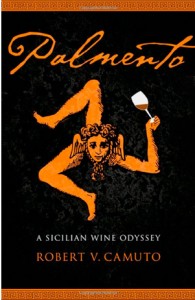 But the prolific M. Camuto is one up on DA Mighty BG there, as he's birthed a second tome – "PALMENTO"  extolling the joie de vivre of Sicily it's people, and, bien sur, it's wine. I've previously adventured and filmed in Italy, and, eventually I would have gotten to Sicily. Hard cheese for DA BG. Kudos to M.Camuto.
Unlike DA BG, Robert Camuto is a real-I-went-to-school-and-got-a-degree writer.(Columbia University) From there; freelance writing, runs his own paper, marries beautiful French girl(they are the best kind…..another point of commonality), has son, moves to South of France. (Like Peter Mayles, like Grahame Greene, like……)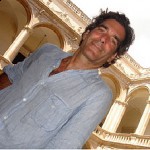 So far, M. Camuto and DA BG have'nt clinked glasses. But, two writers, both Americans, surfing the French country backroads, sharing the lives of remarkable people in incredible locations(often with extraordinary wine!), well………could be in da cards, n'est ce pas?
Robert Camuto's adventures continue HERE.
THROW   ME  A  BONE  HERE  PEOPLE!
What are ya thinkin'?