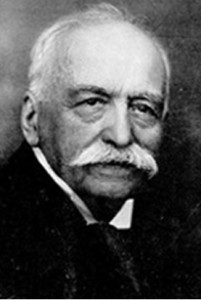 Unlike his predecessors, Auguste Escoffier cooked for the public. Not privately for royalty and high society as was the case for Antoine Careme. And to a lesser extent La Varenne. But building on the foundations that La Varenne and Careme established, Escoffier donated the final refinements to French Cuisine as we know it today.
Escoffier's career began at the age of thirteen at his Uncle's restaurant in Nice. Here he received no favors as the nephew of the boss. And, as a result benefitted from a strenuous apprenticeship that he would later appreciate and, of course, build upon.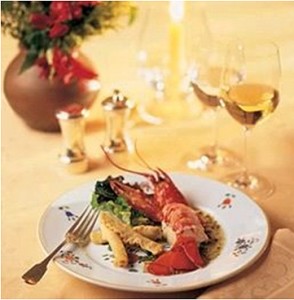 The chance to construct what was to become one of the most high profile careers in the History of French Cuisine came when his talent caught the eye of a Parisien resturanteur, who invited Escoffier to join his team. After three years, Escoffier, at the ripe old age of twenty one, became head chef of Le Petite Moulin Rouge. One of the finest restaurants in Paris.
Escoffier's next "career move" was'nt one of his choosing. At the outset of the Franco-Prussian war in 1870, he was called up to serve – at the stove. Although for some chefs this might have seemed  a step down the ladder of culinary advancement, it inspired Escoffier  to study the techniques for canning meats, vegetables and sauces. As the military required meals that would preserve well.
After the war, Escoffier returned to Paris and his position as head chef at Le Petite Moulin Rouge, remaining until 1878. Subsequently, he held a number of similar high profile positions in Paris, Monte Carlo and Switzerland. It was in Lucerne that Escoffier met a former hotel groom who was to supercharge his career. Cesar Ritz.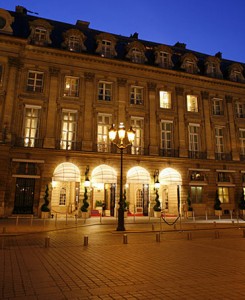 Basically, Ritz had the hotels. And in each one – Escoffier ran the kitchen show. At the Ritz in Paris. At the Savoy and the Carleton in London. Where the clients included such luminaries as the Prince of Wales. It was here also that Escoffier would create a new dessert in honor of the Australian singer Nellie Melba. A little trifle called : "Peach Melba."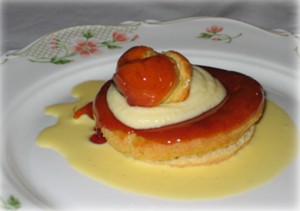 During his twenty year tenure at the Carleton's stove, Escoffier created some of his most famous dishes. Among them  "Chaud-Froid Jeanette" and "Cuisses de Nymphe Aurore" – a frog's legs dish named after the Prince of Wales.
It was during this time that Escoffier would further refine the contributions of Careme and La Varenne. Simplifying Careme's complex approach to cooking, and abandonding excessive garnishes, heavy sauces and elaborate preparations.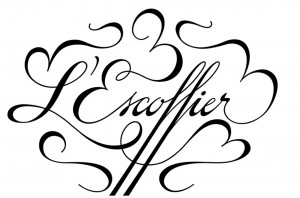 In addition to streamlining and simplifying French Cusine, Escoffier also instituted similar reforms in the kitchen itself. Better working standards were his first accomplishment. Obviously attracting a better quality of kitchen help. Swearing and alchohol were forbidden. Hygienic standards were increased. And the French Chef introduced the current "brigade" system. Where each chef is responsible for a certain section of the kitchen.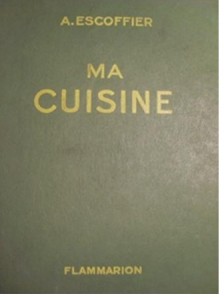 When Ritz had a nervous breakdown in 1901, and their partnership effectively ended, Escoffier turned his attention to recording his recipies and techniques. He produced five books. His first "Le Guide Culinaire" quickly began, and today remains, the Chef's "Bible."
Although he'd planned to retire in 1919, the year he turned 73, Escoffier was persuaded by the widow of his former boss at Le Petite Moulin Rouge to help with the administration of the Hermitage Hotel in Monte Carlo. Later, this aged, but obviously inhaustabile dynamo also assisted in developing the Riviera Hotel there.
In addition to his books and cooking for the privileged, Escoffier also organized programs to feed the hungry and give financial assistance to retired chefs.
Auguste Escoffier, the simple country boy from Villeneuve-Loubet who became the world's second celebrity chef(after Careme) died in Monte Carlo in 1935, at the age of 89. Leaving a legacy of 10,000 recipies, five books, and constant inspiration to all who appreciate French Cuisine.
THROW  ME  A  BONE  HERE, PEOPLE!
What are ya thinkin'?