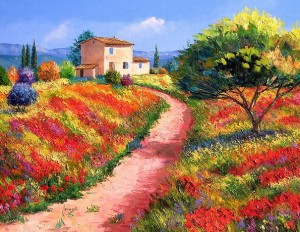 Our French Country Travel Life Fairy Tale is almost over. So, if you haven't swooned yet to PART ONE and PART TWO – now would be a good time!
But finally, the combination of Winter, Wilma, and their pricey digs became too much. Sandi was ready to throw in the towel. Sadly, She gave her library regulars the news. Dissapointed, but understanding, they shuffled out, offering their best, and regrets, in the same breath. Except for one young girl who lingered behind.
When the others had left, She said : "Please…You will come to ze lunch tomorrow……….at my 'ouse………." Pleasantly surprised, Sandi agreed. Even tho' She was planning to leave the day after.
Sandi arrived not only to find Nathalie and boyfriend Pierre, but both of their parents. In basic, but understandable English, they expressed their appreciation for Sandi's contribution to the village.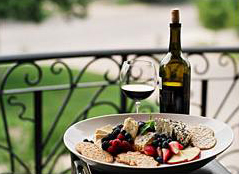 After an exceptional lunch, and equally exceptional wine, Pierre intoned seriously : " I 'ave two 'ouse…………I leave een one 'ouse.Zo……..I do not need ze uzzer 'ouse……………Eat is not very …..very………….fine………. but….eat is important….we do not loose you……
Zo……..I offer for you…………..zees 'ouse."
The house, in a quiet, rural hamlet, is smaller than Sandi's former California mental ward. But perfect for one person, one computer. It has an insert fireplace. Pierre stocks the woodpile. One of his friends mows the lawn. There's a back patio behind (what else?) French doors.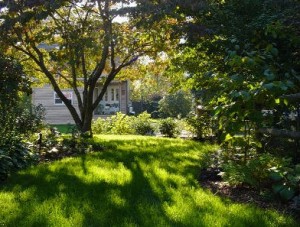 Sandi's long, rectangular back yard hosts an apple and a pear tree. And best of all – No Wilma! Sandi still gives her free classes at the Library, has enough private students, and is doing a language exchange with a retired French Gentleman who speaks good English.
And even better than "no Wilma" – Sandi is now a published writer. Working on a book, and a syndicated column. I bet you can guess the subject.And that's the happy ending of DA BG'S  French Country Travel Life Fairy Tale.