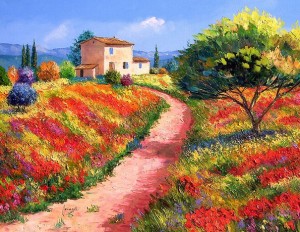 The French Country Travel Life Fairy Tale continues. For those that have read PART ONE. Those that haven't, would be well advised to do so.
So, I imagine about this time Sandi is saying to herself :" Ok…I was a feminist in the sixties – ran a sorority house – in an open marriage, that was only open for him. Pot. Acid. Group sex. Been there. Done that. Got my Daughter off coke. Married. Two kids. Success story. My son – divorced. Two kids. Happy. Way smart. Good at his job. Respected. Success story.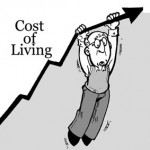 And where am I? Trapped in a physco ward I pay to live in! Chained to a dead end job in a country where the cost of living and the value of money are going in opposite directions. And….sixty is closing in the rear view mirror! What's wrong with this picture?"
Clearly, dear reader, everything! Right? But – what to do? How to struggle outa quicksand without sinkin' deeper? Wilma had the answer. (Truth is stranger than fiction!) Sandi's resident wacko was also a schoolteacher, who had spent the majority of her fifty eight years in France. Wilma had only returned to California to be with her dying Mother. Now that Mom was gone, She was going back.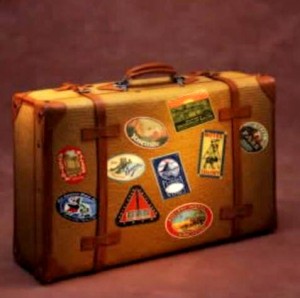 Wilma's former Husband had vacated their house for a ménage-a-trois with two Lesbians, leaving the place vacant and available. Inspired by my tales and films of France, Sandi had no trouble with the destination. It was, understandably, the situation that wasn't warm n' fuzzy. "It won't be hard to leave here……but leaving my kids…….and my grandkids………to start a new life………..at my age…….not knowing the language…….having to depend on Wilma to communicate……….." BG to da rescue! "I have three questions. Are you happy here?" "No" was the honest, and only reply. "Are you almost sixty?" Again –
I knew the answer. "Yeah." "So…….when are you gonna start being happy?"
She got it. And She got rid of Calvin, Cathy, Rambo, the house, and my trailer. Yes, Sandi had to depend on Wilma at first. But quickly discovered, as I knew She would, that her "you already know me" vibe was universal.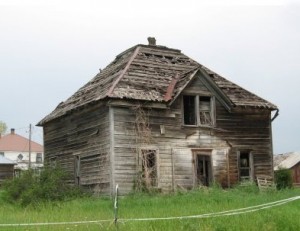 The house, bein sur, was a wreck. So the odd couple moved north, where Wilma had a teaching job. No affordable housing materialized. So they were forced to winter in an expensive gite with "tempermental" heating.While Wilma taught, Sandi gave free English classes at the local Library. A great way to plug in to the community. And eventually get some private, as in paying, students.
The concluding, (and dare DA BG say -riveting )saga of our French Country Travel Life Fairy Tale – next time!
THROW ME A BONE HERE, PEOPLE!
What are ya thinkin'?