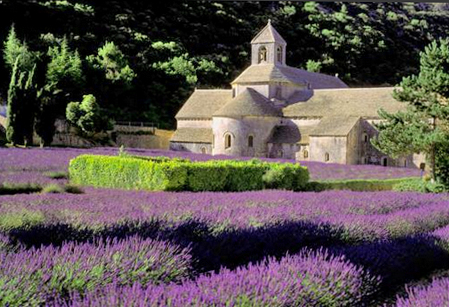 French Country Travel Life Village Tour.   That's what yer 'ole pal DA BG, famous froggie lover is gonna take ya on today. Not just ANY tour mind you. But a tour from my personal  rolodex of fab, gear, groovy, way out, wild and wacky experiences.
You dear reader, without luggage, without being strip searched by entry level neanderthals, without being subjected to skill testing questions are about to virtually voyage through The Luberon National Park in the South of France, and it's lesser known hilltop villages. Now, is that high cotton or what?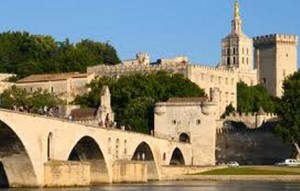 The excursion of a lifetime begins in the crossroads vilage of Coustellet. How to get there? Regardless of how you arrive in la Belle France, the best reference point is Avignon. She of the famous Festival, Palace of the ancient popes, yada,yada,yada.  Already detailed to death by a zillon guidebooks. Can't imagine that  my uber-scribbler pal, Rick Steves hasn't been all over it like a cheap suit.
It is here, after arriving by whatever means, that you will (a) go east on RN 100, or (b) follow the signs (and the Durance river) to the one-attraction town of Cavaillon. (that attraction is the famous..at least hereabouts.."melon du Cavaillon")  Leaving Cavaillon , the sign you're looking for is "Gordes".
You will eventually pass a succession of tiny hamlets (les Taillades, Robion, etc) After Robion the landscape is  all plains with the Luberon range in the distance.
After your last curve, about 5 car minutes after Robion, the road becomes as straight as a spinster's corset. Looming ahead, you'll see a collection of  mud huts. (ok – just wanted to see if you were paying attention) That's  Coustellet.
The absolute first building you'll pass (on your right), is the one you want to turn into. This is the local "Cave Co-operative."  Here, if you were smart enough to pack an empty  3 litre container – you can buy 3 litres of  very reasonable wine for less than 2 euros@litre. Otherwise, they will have various bottled alternatives. One of the best treasures is a "cuvee." Why? Because this is a wine "assembled" from the best fruit available. Without regard for the AOC designation. Bottom line: no "cuvee" of any year from the same cave co-op will ever be the same.  Best case scenario:  but 3 litres and a cuvee.(or 2)
Ok…exiting the cave…..back to the main drag…..onward 50 ft….and you're at the intersection. Left is west – back to Avignon, et al.  Straight is on to Gordes. The most celebrated of all hilltop villages. (more on Gordes later.) You want to go right, on RN 100. In 20 seconds, you'll pass the rest of Coustellet. (There are two boulangeries opposite each other just before you exit….both worth sampling. the fanciest – ie – things you love but shouldn't eat – on the left)
Once you pass the gas station on your left….Coustellet , like the one that got away,  is History.  If you've ever been to Montana, the forthcoming countryside, may give you a deja vu. flat. Mountains in the distance.  Acres of lavender to be seen/smelled in season. (You remember the famous wild Montana Lavender don't you?)
Eventually your byway will reach higher elevations. You'll be seeing more trees and general "wild " nature. Rocky outcroppings.  A ruined cabin or three. Farmer type folks below .
The first village you'll come to, "Lumiere" isn't fantasically well marked. (All too common everywhere here, sigh!) So – watch for buildings to your left, as you descend from the giddy heights. Take that first left. You are now in "Lumiere."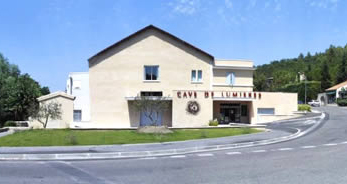 Houses and whatnot left – Right, the ubiquitous bar, an "institute"/retreat of some sort,  and the local superette. ON GUARD – just before the superette, on your left you'll find…..guess what?……right!  Another Cave Co-operative! Also offering AOC Luberon and Ventoux wines. Plus it's own liquid "assemblages." And glory gee to beezis…they will allow you to purchase by the litre!
Don't leave without a few bottled "souvenirs." They're not "better" than Coustellet. Just "different."  As in "viva la difference!"
Part Two of the French Country Travel Life Village Tour –  Next time.
THROW ME A BONE HERE, PEOPLE!
What are ya thinkin'?