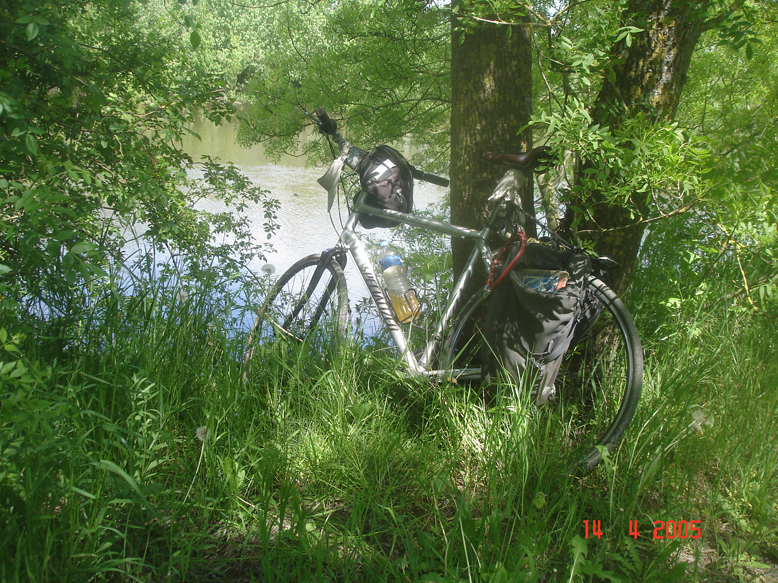 French Country Travel Life Country Dreamtime is really the best phrase to sum up my attraction to, and apprecation for, life in the French Countryside. True, as a title, it is a little long. But, nonetheless complete. All the essential elements are included. And one leads naturally to the other.
French leads you dreaming. Dreaming finally leads you to France. Once there, you travel. Through the countryside, bien sur. And so it glows. Rapidly the majority of your dream becomes a reality.Especially if your attitude is positive and your mind open.
To share these travel dreams that morphed into reality, some folks write a book. been there. done that. Others will make a film. And then, there are some crazed Francophiles who will do all three. Like, DA BG for instance.
I guess it's because DA BG be a "free soul." (and who would want to be the opposite? "Chained soul" doesn't really inspire -n'est ce pas?)
Alors, whatever the condition of my soul, I have managed to share my French Country Life Travel Dreams in print, image and film. And, as you would expect, I do have my favorites in each category. Truth be told, the video here is not on my absolute personal favs list – but it does (as accurately as the moving image can) give the French Country "Vibe."
So, like..you know….like……DIG IT!
THROW ME A BONE HERE, PEOPLE!
What are ya thinkin'?