Want to improve your photography and Take Better Pictures  in a country rich in senic beauty and History while enjoying great food and wine?
Then you're in the right place! – because for the first time in 3 years Photographer, Film Maker Author Christopher Strong – the "Bicycle Gourmet" (you non-snobby guide to all things French) is offering 4 photo/video workshops for 2014!
Now, before you get too excited please note:
Transportation for all workshops (except Provence Lavender which is mini-bus) is by BICYCLE. (Provided. You provide the lock) so…DON'T sign up for the cycle photo workshops  if you have knee, back or heart problems.

Non photographic partners are welcome. (There is no "singles supplement.")

STRICT LIMIT of 6 participants per workshop to allow the maximum amount of individual attention.
Workshop One: Loire Chateaux and River Villages.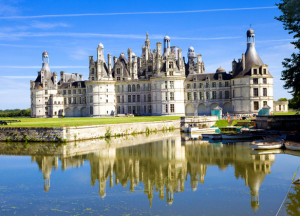 Gliding effortlessly along the cycle paths of Europe's second largest river you'll discover the Loire's picture postcard river villages and the Chateaux of Angers, Saumur, Montsoreau, Chinon, Chambord, Chenonceau. (and more) Experiencing Spring in the Loire you'll understand instantly why this was the preferred playground of Kings of France.
Dates : May 9-15, 16-22, 23-29
Tuition : $600@person

Workshop Two:  Hilltop and Exceptional Villages of Provence.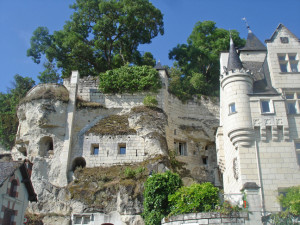 Our route winds through the majestic Luberon National Park, where you'll taste the exceptional wine of the village aptly named "Lumiere."(light) Nearby your jaw will drop at the abundance of photo opps in the Hilltop Villages of Lacoste (Chateau of the Marquis de Sade), Menerbes, Bonnieux and Gordes.
Dates : June 6-12, 13-19, 20-26 September 5-11, 12-18, 19-25
Workshop Three: Provence Lavender.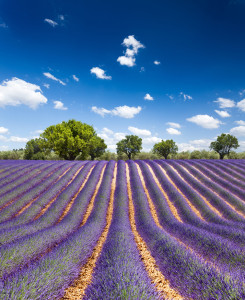 One of the great spectacles of Nature (and some serious photographic candy) is the emergence each Summer of French Lavender. The color and perfume of this amazing plant is an experience beyond words. But you'll have the opportunity to try to capture that experience on film as we visit the heart of Lavender country, shooting on the plain of Valensole, Sault, then continuing on through the Gorges du Verdon (France's "Grand Canyon")to the faience famed village of Moustier St. Marie.
Dates : June 27-July2, July 4 -10, July 15-21
Tuition : $800@person.
Workshop Four: Rhone Valley Wine and History.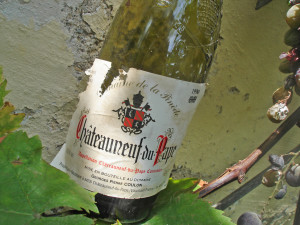 Wine photography opportunites (and wine tasting!) you'll never find elsewhere as we shoot and taste the famed Rhone wines of Beaumes de Venise, Vacqueyras, Gigondas, Sablet, Seguret to name a few. You'll explore the Roman ruins in the Historic village of Vaison la Romaine, crossing the ancient bridge built in the Ist century AD.
Dates : July 25-31, August 4-10, 12-18
Tuition : $600@person

FYI
The Program: Day One: arrival/welcome drinks/meal.(on me) Day Two to Five: we shoot. Day Six: Free/Relax/Explore. Day Six pm : Drinks/Bon Voyage meal(on me) Day Seven: you return to your 9 to 5 hell! (jus' kiddin'!)
Generally we shoot early morning/late afternoon evening, taking a break during the (often) searing heat of the day. Each night we review the day's shooting.
Accomodation (included) is a mixture of small hotels, guest houses and gites, depending on the particular workshop.
Breakfast/welcome/departure drinks/meals – on me. Lunch/Dinner – on you. As well as transport to and from me.( Whenever possible/desireable we eat together.)
Questions? – treasures@soulmuse21.
                                             TO RESERVE
Paypal 50% of the tuition fee to: treasures@soulmuse21.com indicating the workshop and dates you prefer. We'll confirm your dates and/or suggest others if they aren't available, as well as forward complete details.
                          Final Payment/Cancellations/Refunds
Final payment is due 60 days before the start date. Cancellation 45 days before the start date  – full refund. 30 days before – 50% refund. Cancelling after 30 days – No refund.
I look forward to sharing the "Treasures of France" with you!
THROW ME A BONE HERE, PEOPLE!
What are ya thinkin'?