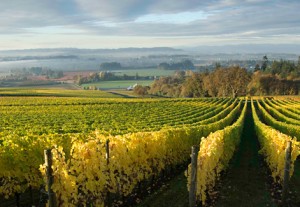 A French Wine Adventure is one of the best reasons to visit here. Not the only one bien sur, but certainly, at least in my book "first among equals." The other equals being food, natural beauty, History, and that other essential "big H" – Hospitality.
As I ranted previously IN THIS POST, one of the great "Treasures Of France" – is the existence of "Cave Co-operatives." These assocations of local growers,happily ubiquitous in this fair land, give wine lovers the rarest of treats. The chance to taste (and, bien sur, BUY!) great wine that is not regulated by the official A.O.C. system.
Thus under no obligation to restrict their wines to specified varities/quantities, the Cave Co-operative can choose (and blend if it so desires) the best grapes. Giving the wine lover a truly unique French Wine Adventure. A wine that, although not "A.O.C" – truly is a reflection of the place from which it comes. ("Terroir" is how the French describe it.) I just call it "Great Value!"
Another flavor of Adventure in discovering French Wine is to actually join the locals in picking those grapes. As I detailed in THIS POST, you'll not only meet  the French locals, but the "locals" from all over Europe who travel to participate in this yearly French Wine ritual. Be prepared to  bend over a lot, eat a lot, and, naturally, drink a lot !
The third option is , to be slightly redundant, my "first among equals." Gliding down the French Country backroads. Caressed by sunshine(often) and soft breezes. ("le mistral" notwithstanding) Pausing at every possibility of a new discovery. However tiny and fleeting.
Sometimes, I even film my French Wine Adventure to share it with you.

THROW ME A BONE HERE, PEOPLE!
What are ya thinkin'?