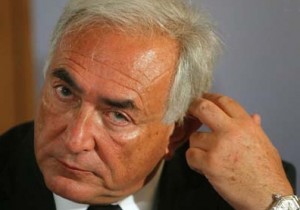 Yes, yes, a PROVOCATIVE headline I know…but one that I, and I stress I, believe to be true. Examine the facts. Strauss Kahn has a history of ..ahem..shall we say.."adventures" with Women. During his tenure as head of the International Monetary fund(IMF, hereinafter) he had a consensual affair with a colleague. For which he apologized in writing to his Board of Directors saying: "My behaviour was inappropriate."
For your average Frenchman perhaps. But for, "the Great Seducer?" (his French nickname) Before and since then, there have been numerous rumors (And aren't they the best kind?) innuendos and, like the IMF "tryst", facts. Fact: Strauss Kahn propositioned several Female Sofitel hotel employees. Offering to share a bottle of Dom Perignon with one. In his private suite, of course.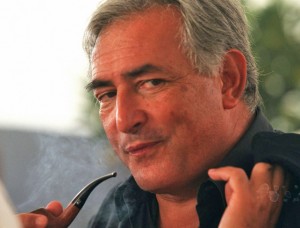 Bottom Line: Strauss Kahn, by his own admission "loves Women." What's in question here is the way in which he expresses that "love."
And that's exactly the point here. Circumstantial evidence you say? Granted. But it does demonstrate a pattern of, to be chartiable, "manipulative alpha Male behaviour." If it's (you'll pardon the unfortunate, but accurate phrase) "hard evidence" you want, does not DSK's semen on her dress, ripped clothing, and (her)"genital redness" qualify?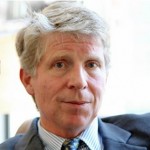 And, more to the point, should not the assessement of what that hard evidence says about the events in room 2806 be made by a jury? Not a prosecutor quivering in his booties over re-election chances?
You don't have to read my lips here folks.It's not complicated. Dominique Strauss Kahn is free. But he was not found NOT GUILTY. He was excused from facing the consequences of his actions by a Prosecutor with no cojones. (If you don't speak Spanish, now is the time to "google" that word)
So, what's in the cards now for DSK? Would you believe – President of France? Absolutely possible. And you now why? (You know I'm dying to tell you, right?) Because the World loves an underdog! The World loves anyone who previously disgraced, redeems themselves.
Remember Marion Barry, the former Mayor of Washington D.C., caught snorting coke on hidden video? Did he get re-elected? AB-SA-FREAKIN-LOUT-LY! And why? Because the World ESPECIALLY loves reformed celebrity drug abusers. Into rehab/Outa the toilet/Back into office!
And, lucky for him, DSK has waaaay more going for him than Marion Barry. His trump card being "I told you so." He steadfastly maintained his innocence.(like O.J.) And, like O.J.,he walked. Naturally, "The Great Seducer" is much too smooth an operator to shout this from the rooftops. His publicity machine will take care of that. Ever so subliminally, of course.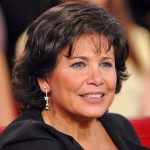 Don't forget to take into account DSK's banker. His wife, Anne Sinclair. A Billionairess, who has keep the Strauss Khan "brand" alive, and constantly publicized for the past twenty years. And what was it all leading up to? – The Presidental Palace, bien sur! Where the current occupant, Nicholas Sarkozy must be shaking anew in his booties over DSK's return. Why? – Could it be because BEFORE his "troubles" in New York, Strauss Kahn was 20% ahead of Sarko in the polls?
And this was BEFORE he had even announced he was in the race.
Bottom Line: There is no one folks,…and I mean absolutely no one who stands a chance if DSK decides he wants to be the next President of France.
That's my rant. And I'm sticking to it.
What about you?
THROW ME A BONE HERE, PEOPLE!
What are ya thinkin'?