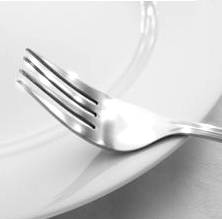 My most memorable French meal(so far) was, unbelieveably, "sans fromage." It began in the office of my pal the Chiropractor, Bob Caires.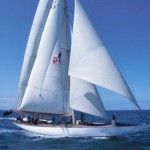 Nicknamed "Capt'n Bob" for his sailing obession. (Hey – what else would you expect from a Portuguese-Hawaiian?)
The good Doctor had come in on his day off to lay healing hands on "the-man-who-comes-from-far." (And pays with a chicken.) An hour past rendezvous –no sign of chicken man. Bob's eyes glaze over with the "I'd rather be sailing look." I play the straight man: "So…..uh….where's the wind today?" "On vacation." He replies morosely. Staring vacantly ahead, it's clear the Capt'n's enthusiasm for this day, is as becalmed as his boat.
How to pull him out of his funk? Only one arrow left in my meger quiver of possibilities. A longshot. But my only one. "Why don't you call Olivier?" Bob has heard this suggestion often. And always found a reason not to call. But today, his face lights up like a New Year's roman candle. Becalmed funk be history! Bob's tempermental Peugeot, obviously sensing the importance of this mission, behaved as a Lady should.

Bob's other lady – "Wally" (A strange nickname for a Catherine Deneuve clone – n'est ce pas?) – was pacing in small,tight circles as We pulled in beside an expensive, red Italian something. Her considerable beauty could not completely mask the reality that inside, She had more free-floating anxiety than a netless tightrope walker.
Bob, the original Mr. Hang Loose", slid out of the Puegeot, like He was body surfing at Waikiki.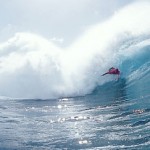 (Do opposites really attract?….uh…….yup!) The maitre'd sniffed imperiously as We approached. Obviously Wally was not the object of his disdain. Favoring us with his best industrial smile He huffed: "Et vous…………………dans le liste?" Mr. Hang Loose just smiled. "Monsieur Cares."
The gatekeeper scanned "le liste" theatrically. Then slowly, raising his head, mouth open, his face became that of one who thinks he is eating a radish, but, is, in fact, chomping the World's hottest Chili Pepper. "Oui… Monsieur Cares!…….Absolutement, Monsieur Cares!!…..Sil Vous Plait ….attendre une petit seconde !!! With Olympic speed He bolted inside.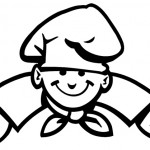 Seconds later, a beaming Olivier emerged in his chef's whites. Striding toward us, arms outstretched. "Cher Bob! Quelle honor!!" After kissing Bob on both cheeks, Olivier delicately clasped Wally's hands, and arching his head as He gave her an appreciate "once over" purred: "Madame…vous etre trop beaux!" Wally smiled demurely. But did'nt contradict him. Quelle surprise!
As Olivier led us to our sea-view corner table,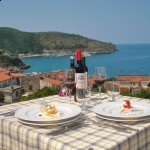 the assembled multitude were transfixed. Naturally wondering : "Are they………….'somebody?'"    Well,…..Wally could have been an actress/singer/news reader. But, Bob and I? Talk about an "odd couple." He's dark and  medium. I'm tall and blonde. And neither of us, as presentable as We were, would have been mistaken for GQ cover boys. But then, whenever I've  spotted somebody who's…..well….."somebody", they're usually so "dressed down", that it takes a while to grok their "somebody-ness."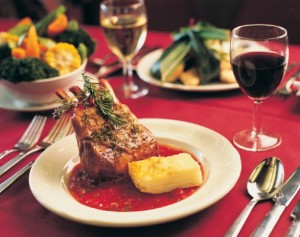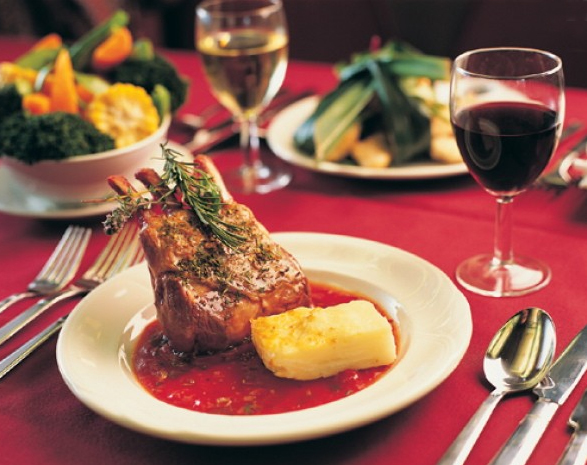 I won't bore you with a course by course run-down. Suffice to say – this was Olivier's "Tour de Fork." We were denied menus. The great man simply kept the great grub comin'. Accompanied by appropriate wines of all colors. (And there are more than three.) Served in Crystal, Gold and Silver. Two waiters and a waitress hovered constantly.
Undeniably, this spectacle was unexpected entertainment for our dining partners. Brains strained attempting to nail our "somebody-ness." Their puzzlement was only half of my entertainment. The better half being contributed by Wally. With her constant whine that this could'nt possibly be "on the house." As indeed it was. And had been for the two years that Bob had been "quacking" Olivier's back.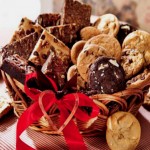 Our "Grande Bouffe" began around one. By five thirty, only We remained. Olivier, ferrying a wicker basket of freshly baked goodies, joined us for b.s. and coffee.
The next night I was back in my little kitchen in Bob's office. Sitting at the postage stamp table with the red and white checked plastic "cloth." I had some bread and reasonable wine. Judy, Bob's receptionist, had left a tin of something her girls would'nt eat.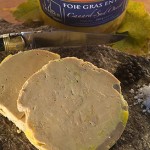 Fois gras du Canard.
And so it glows.
Still Hungry? – then you might want to read part one.
THROW ME A BONE HERE, PEOPLE!

What are ya thinkin'?