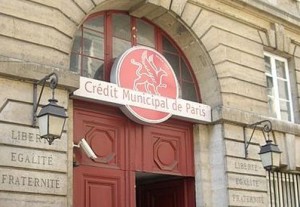 In my last post, I took you on a video tour of Claude Monet's gardens in Giverny. As you're well aware, in addition to his fame after death, 'ole Claude was famous while he was alive! A happy condition not shared by the majority of his Impressionist pals. (Sisley comes particularly to mind.)
Fame, of course usually brings financial dividends. And, verily, so it was for M. Monet.
However, possibly to keep up his "jus' an average guy who paints" persona, Mr C. secretly deposited his gold bars in an equally secret French Bank. (Hey – no Swiss/off-shore haven options back then!)
He was in some pretty high octane company there. Other secretive(overly discreet?) depositors were Napolean's first wife – Josephine, Victor Hugo, and Prince Francois d'Orleans, who pawned his watch to settle a gambling debt.
The good news – The French Pawn Shop Bank is still open. And, this time, for the people who need it most. The rest of the story is HERE.
THROW ME A BONE HERE, PEOPLE!
What are ya thinkin'?