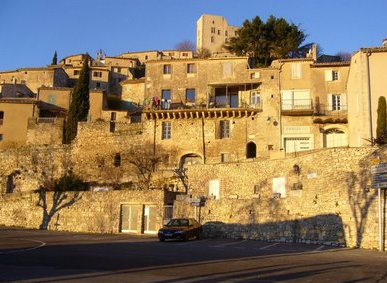 Bicycle Gourmets Photo Workshop France 2014 is getting…near the end. But there's still time to sign up and get happy. And Snappy!
But dontcha be forgettin' that at this late date, there's only one option left…and it's bound to fill up fast.
Thus far – all my snappers be happy. Which, bien sur is the main reason Da Bg hasn't been scribblin' regularly. (keepin' 'em under my photographic guidance wing and all that)
While our weather hasn't been consistently blue skies and unbearable heat – the alternatives have provided some much needed contrasts and, shall we say "unique" photo ops.
That said – we've had more than our share of good photographic luck – and even mo beddah – no accidents, illness or allergies to French Wine.(However, I'm always available to dispose of same should such a problem arise!)
Logically, as we're nearing the (photo) finish line of Bicycle Gourmet's Photo Workshop France 2014 – you'd think  I would be playing proud mother hen to my photo chicklets by wowing you with a selection of their greatest (so far) snaps. That IS my intention.
But the problem is: they're not My Images.
However, what usually happens is – after my photo doves fly home, several weeks later they send a selection of their favs with effusive thanks(and isn't that the best kind?) and permission to share their French Bg Moments with the World at large.
Until that bright shiny photo day – This Video will give you a taste of what you missed – but need'nt – if you're up for the last ab fab, brill,groovy, and marvy leg of Bicycle Gourmet's Photo Workshop France 2014.
THROW ME A BONE HERE, PEOPLE!
What are ya thinkin'?