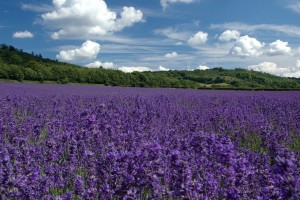 French Hospitality,like any other,comes in two flavors: Personal and commercial.You will experience beaucoup of the personal in your daily interactions with the friendly froggies.But the commerical variety is a matter of personal taste and choice.One you'll make according to your definition of "luxury."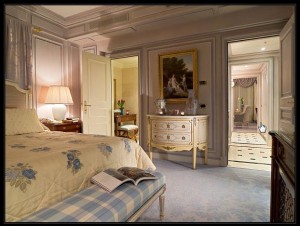 Is it five star-antique furnished-sunken jaczucci-bedroom fireplace-three star restaurant-wi-fi-in-every-room?
A cozy five room country inn,decorated by the owner's wife? With the owner behind the stove churnin'out the best local goodies on a patio with a killer view?
Something in between?
This is my friend Count Devogue's definition: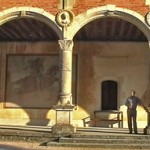 "If luxury is to be measured in the thickness of the
carpets or the weight of the silver,then I think there are many places much more luxurious than ours. I think we have a very unique luxury–and that is to visit an historic place that was built by the family that is still living in it."
OK-so whatever your definition,the Treasure of  French commercial hospitality is not to be missed.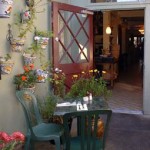 My definition,as you,dear reader have no doubt devined,is closer to "cozy country inn." Here ,the commercial hospitality is decidedly personal.
And,along with the killer view,comes a very rare Treasure.One that's impossible to find in a city,and difficult elsewhere. SILENCE.No cars,no trains,boats,planes,heavy machinery,barking dogs,or quarreling neighbours.
And it can't be jus' da "DA BG who's into this silence thang. Because there is an association(not a "chain") of French hotels,whose idea of luxury is to offer Silence onthe silver platter. They're called: "Relais du Silence." ("relais, pro-"row-lay", basically translates as "country inn")
One of my personal favs is the Hotel Maronne in the
exquisitely beautiful Cantal region.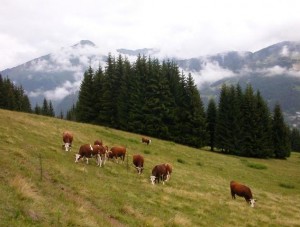 Here,in a storybook location with no immediate neighbours(wide open space time)Alain Dekoek,and his wife serve up more silence than ya could ever use,plus great Madagascar influenced grub.(His wife's homeland.)
Their email: maronne@cfi.15.fr
A few more "Relais du Silence" -(not yet visited by da BG):
1.hotelsmascasa@wanadoo.fr in Collioure,on the Med.,a stone's throw from the Spanish border.
2.madieres@wanadoo.fr – near Montpellier.(my notes say"major castle with views.")
3.hotel-le-rivage.jpb@wanadoo.fr Orleans,on the Loire.
Anything else I can help with?
THROW ME A BONE HERE , PEOPLE!
What are ya thinkin'?