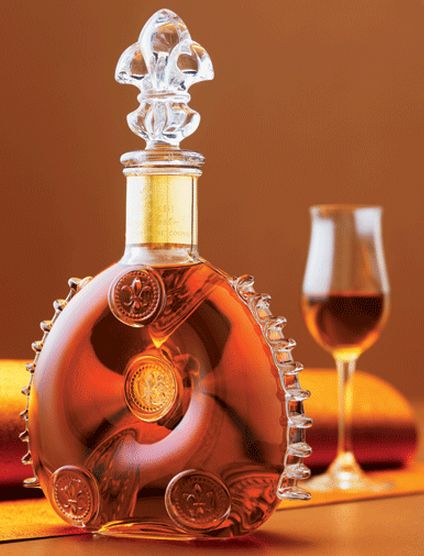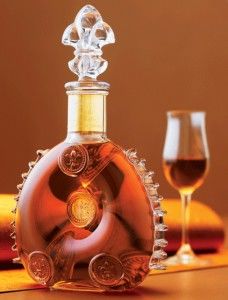 French Cognac From Ireland. Yes, dear reader, it's true. The fact that Cognac, while not from Ireland, owes it's fame, popularity and world-wide notariety to Ireland. Specifically to Blarney land's Richard Hennessy who left the Emerald Isle to join the army of Louis XV.
He was stationed in the southwestern town of…(you're ahead of me already aren't you?)….Cognac.
Naturally, appreciating all things alcoholic, he sent some of the local brew back home to his buds.
Soon after, Mr. Hennessey had a thriving business. Which continues to this day. Sadly, without him. Except(pun intended) "in spirit."
More of the Hennessey Cognac connection from Reuter's Barbara Lewis:
"For visitors to the region, discovering the secrets of its famous double-distilled spirit aged in oak casks is essential to the Cognac experience, but there are other charms.
Following are some tips from a correspondent with local knowledge.
DAY ONE
From Paris, Cognac is a roughly three-hour train journey via Angouleme, around 20 miles from Cognac. You might want to hire a car either from Angouleme, to cut out the slow-train section, or on arrival in Cognac.
From Cognac station, it's a brisk walk or a short drive to the old town centre.
10:30 a.m. – Drop off your bags and restore yourself with a coffee and perhaps a "pain au chocolate", known as a "chocolatine" in the Cognacais strain of French.
The Cognacais themselves are affectionately nicknamed cagouillards after the juicy snails that patrol the vineyards.
The main square Place Francois I, named after the French Renaissance king born in Cognac, has a cluster of cafes. It also houses the grand, newly restored Hotel Francois I and a statue of the mighty monarch on horseback.
11 a.m. – Walk down the cobbled streets to the sleepy Charente, the river once used to ship Cognac. Some of the main cognac houses, Hennessy included, line the banks.
Take your pick of which one or ones you would like to visit.
Hennessy has a state-of-the-art visitor centre and throws in a short boat trip, Remy Martin offers a train ride and Otard is housed in the chateau, where Francois I was born at the end of the 15th-century.
All give seductive accounts of the rich history and romance woven around one of France's most prized products.
France's luxury conglomerates now dominate ownership, but generations after they were founded, members of the original families still work in the cognac houses and are proud, aristocratic ambassadors of their brands.
They can narrate how "appellation controlee" cognac, which according to strict French laws, can only be produced from the Cognac growing area, owes its taste to the "terroir" and to age-old traditions.
The freshly harvested grapes are distilled not once, but twice in gleaming copper alembics to extract the very soul of the wine – "eau-de-vie" (water of life).
This clear, intensely alcoholic spirit is then aged for long years – which lowers the alcoholic degree, gives flavor and the distinctive cognac color.
Aged eau-de-vie can be sold as vintage cognacs. More usually, a selection is blended by the "maitre de chai", or chief-taster, the most revered of the cognac house employees.
The oldest and most valuable eaux-de-vie are locked away in an area of the cellars referred to as the "paradis" or paradise.
As they age, heady fumes escape, which the Cognacais call "la part des anges" (the angels' share). In the hot summer months, the smell hangs heavy in the air.
Tours, which can be booked in advance, end with a degustation (tasting) and a trip to the gift shop, where the finest, most beautifully packaged cognacs sell for hundreds of euros.
1 p.m. – Lunch options include a picnic on the river bank or a snack in one of the many cafes along the cobbled streets.
2 p.m. – As you mooch around, you might take a look at Saint Leger church, at the junction of the two main pedestrian streets. Dating back to the 12th century, it is in the Romanesque style characteristic of the region, and has a massive, arched doorway.
3 p.m. – Drive or take the train to Saintes to discover a refreshingly different town. If Cognac is about old money, discretion and let's face it, a certain snobbery, Saintes has a more diverse, younger vibe, but, founded by the Romans, has ancient credentials.
Roman remains are scattered near the river and at the top of the town is a spectacular Roman amphitheatre.
6 p.m. – Head back to Cognac in time for an aperitif. Cognac houses have heavily promoted cognac, not just as the classic digestif, but as an aperitif, served with tonic water and ice. If that's too shocking, pineau des Charentes, made by adding grape juice to eau-de-vie is an alternative.
8 p.m. – Cognac's restaurants range from pizzerias to top-end dining. Regional specialties include chevre chaud (goat's cheese on toast) and mouclade, mussels cooked in a creamy, wine sauce. An affordable option is La Courtine in the Parc Francois I, popular with locals. For balmy evenings, it has a terrace."
Bottom Line: France owes more than it knows to the Irish!
Read more HERE.
THROW ME A BONE HERE, PEOPLE!
What are ya thinkin?