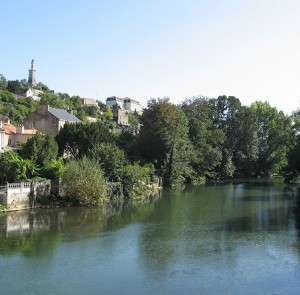 French Country Life  – is it for you? I mean – Really for you? Short Answer: Depends on how close it needs to match your dreams of Life in the French Countryside.
Now, don't get me wrong – dreams are good. Dreams are healthy. As you well know – I'm here because I had a dream of living in the French countryside. And I put that dream into action.
That's the key. Whether you action is as simple as getting accurate information. That's action. That's outside the fantasy zone. And that's where you want to be.
Where you don't want to be – is making any life changing decisions without : a)experiencing your dream location in a howling snow-filled gale in the dead of winter.(the ultimate test of your heating system) (b) getting to know some of the locals (c) hipping yourself to the labyrinth of laws that govern things as miniscule as what color your can paint your dream villa, etc.
If your dream is for the DEEP south of France – ie – le cote d'azur (uh….that would be Nice, Cannes, etc?) you could probably pass on point (a)
OK – so now that you're (hopefully) a little more "in the know" and (again, hopefully) in the mood for some French Country Life experience……
Here ya go!
THROW ME A BONE HERE, PEOPLE!
What are ya thinkin'?