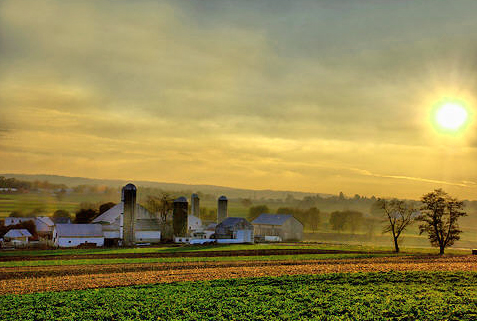 French Country Elegance
She was beyond elegant. Immaculately coiffed. Exquisitely tailored. Equally "prêt" for shopping on the Champs Elysee, or a stroll through the Bois du Bologne. Her dancers body arcing delicate,repetitive motions with effortless grace. As I crossed the courtyard,our eyes met. She fixed me with an impersonal frown. Then, scraping her rake along the pavement to impale another leaf spat out: "I 'ate ze country!" This is my indelible memory of "Marie from Paree."
When She is not there, She is where We met. At her Brother's house in the Bordeaux countryside. Marie is, as the phrase goes, "a Woman of a certain age." Exactly what age, I did not, and was not, sufficiently interested to determine. Although her innocent revelation that She was "A few years older than my Brother", did give me a clue.
The Mysteries Of Beauty
Suffice to say, that whether through good genes, great cosmetics, plastic surgery, yoga, or all of the above, "Marie from Paree" would have been the envy of most Women over forty. Marie was also, to use the French phrase, a "personnage." A catch-all adjective that can mean : "Eccentric", "A freak", "A character", "Larger than life", "Marching to the beat of a different drummer", or  all of the above.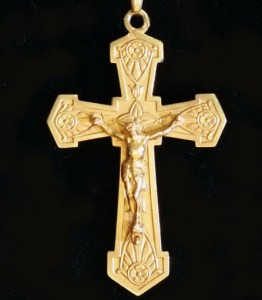 Marie had a small atelier where She restored religious object d'art. Her speciality was gold leaf. Which came in way handy for Brother Rene, who flogged religious object d'art. Whenever He had a crucifix or two that needed a little more sheen, He knew where to send 'em.
Although Rene was the third generation in the "buy-a-piece-of-an-ancient-church biz", He was the first to do it on the internet. I dug his business model. Lives in the country. Buys low. Sells High. Ships Worldwide. The majority of Rene's clients were in the excited states. Being the World's largest overdeveloped market, it had the highest percentage of wackos who could not face the day without fondling a napkin from the last supper, or a strap from the sandal of John the Baptist.
I'd met Rene the previous Summer, (this being Autumn) when I stopped to film the converted stone mill (Moulin) where he lives. Non-cooking, stranger-friendly, and temporarily abandoned by Wifey, Rene was more than over the Moon to have the exotic stranger from the far away lands stay and rustle up some grub.
BG's French Cuisine Improv.
This, dear reader, turned out to be rustlin's most challenging hour. The only edible item was a jar of confit. (pro – con-fee) As you'll no doubt recall from French food preservation 101, this is a cooked dead thing, usually a duck or goose, packed in it's own fat in a quart sized mason jar. The usual method of preparation for this staple of the South-West French diet is simply to pour the whole enchildada into the pan, heat and serve.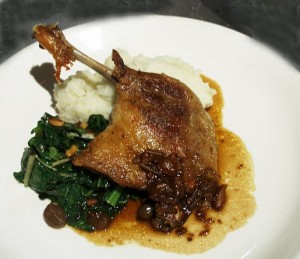 However, being a "fat makes me hurl" kind guy, I modified the recipie, by straining off the fat, then after washing the remaining slime off Donald, dropped him into an herbal béchamel to simmer. Served with new potatoes (Charlottes, from Spain), bread and wine, it sent Rene into raptures sufficient to produce a return invivation.
As I said, it was Rene's house that originally stopped me in my tracks. Mainly, because half of it is a complete ruin! That half, dating back untold Centuries, no roof, walls crumbling, is the Summer Bar-b-que location. Where it joins the "liveable" inside section, the garbage and re-cycling bins live. The half that does have a roof, (but no central heating), is a rectangular affair, with kitchen, dining room, living room and Rene's office on the first floor. Upstairs, three bedrooms.
Part Two – Next Time
THROW ME A BONE HERE, PEOPLE!
What are ya thinkin'?