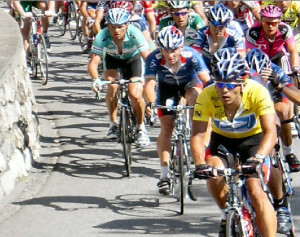 Tour de France News 2015 – Why hasn't DA BG, French Cycling Gourmet non snobby guide to all things French given you any?
Well – other than the obvious(and logical answer) – that being that Le Tour is in the World's eyeballs thanks to a multitude of media more powerful (and perhaps insightful) than any scribbles from me –
is that I previously detailed my continuing(albiet distant) relation to my cycling brothers in lycra in THIS POST
And here, is the other side of "speed thrills"…
THROW ME A BONE HERE, PEOPLE!
What are ya thinkin'!