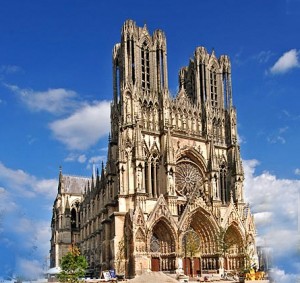 They're big.  They're awe-inspiring.  They're colorful. Magnificent minglings of stone and light. Man made wonders at which to marvel.  And they're all over France. French Cathedrals.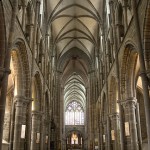 Not churches, mind you.  Which are more numerous and range in size from tiny chapels to good sized houses of worship. But Cathedrals. The largest of the breed. The Big Men on Campus. The football stadiums of Religion. Monuments to whatever King/Pope was in the mood to be remembered.
French Cathedrals. A very large part of the country's History. And, along with food, wine and scenery, one of the main reasons the rest of the World visits. Particularly we folks from the excited states who be way lower on the Historical heritage totem pole. It is here, in these massive edifices, that we get our History fix.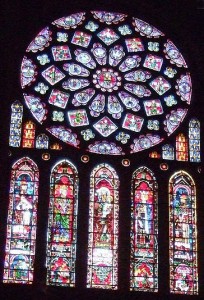 And sometimes, when you talk a walk on the cathedral side……you can stumble upon something a little out of the ordinary……….but good……
French Cathedrals from bicyclegourmet on Vimeo.