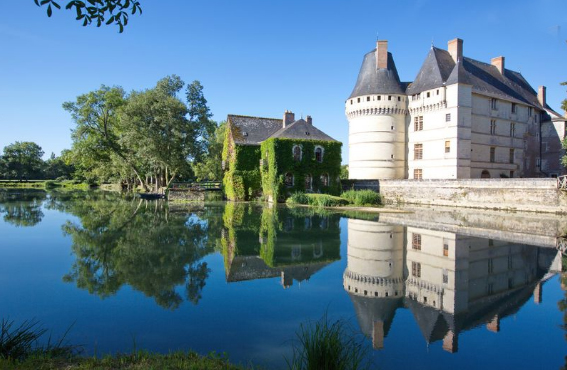 French Loire Chateaus. Amboise. Angers. Azay.Blois. Brissac.Chambord. Chinon.Chenonceau.Cheverny.Fontainebleau. Langeais. Villandry.
No shortage of French Chateaus on the Loire. Mainly because it was the playground of French Kings. Who knew a good thing when they saw it.
While all of the Loire River Chateaus have their particular and, dare I say, "individual" contributions to French History and Culture, there is one French Chateau that, for me, stands head and shoulders above the rest.
This one: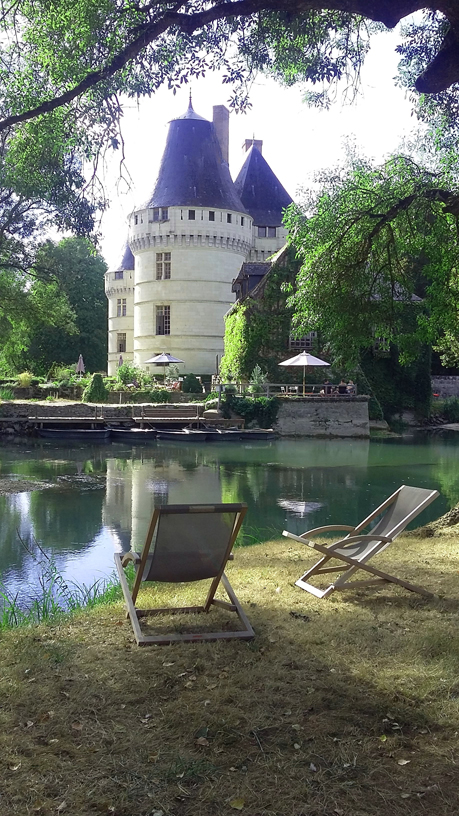 It's not the oldest.The Biggest. Or the most Historic. But what puts it at the top of my French Loire Chateau hit parade, is it's combination of Classic French Chateau and English Country Garden.
And with the "river " that runs through it – (actually a small canal) the Chateau l'islette is well named.
It was here, during the "on" period of their "on again – off again" romance that the dynamic duo of 19th century sculpture – Auguste Rodin and Camille Claudel parked their marble and chisels.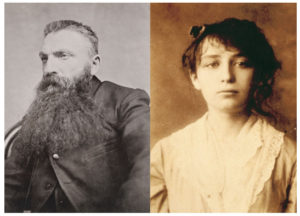 The expansive greenery of this French Loire Chateau ,bisected by the waterway (which you can rent canoes to paddle on) give the Chateau l'islette a laid back, family vibe. In contrast to it's uptight cousin, Azay le Rideau, two kms. down the road ,where eating on the grounds is a "no – no" – Chateau Rodin/Camille is "picnic friendly" – to the extent of having a dedicated picnic area alongside the water. Complete with benches and cosy chairs.
Legend has it (and if you can't trust "legend", who can you trust?) that Camille created one of her most celebrated works in this tranquil atmosphere – "le petite Chatelaine" –  modelled after the grandaughter of the chateau's owner.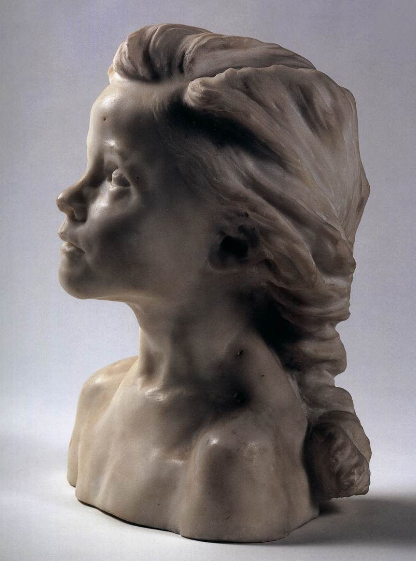 Naturally, there's the obligatory gift shop/snack bar/coffee shop perfectly placed between the Chateau and the waterway, where you can munch and sip while gasping at the wonders on either side.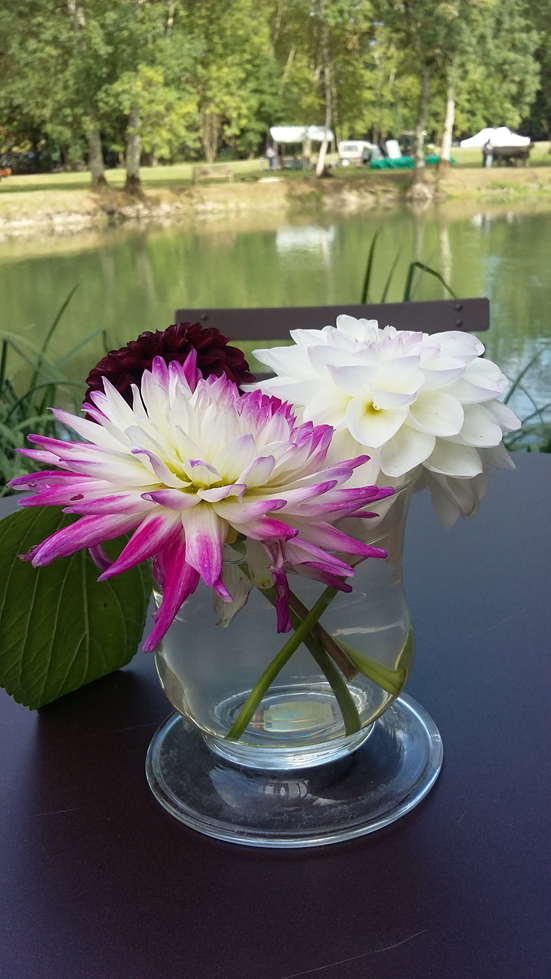 As you may remember from this post, to say the end of the romantic road was a rocky one for Camille, is the height of understatement.
But this French Loire Chateau hideaway, reflects, and draws us into a gentler, happier time. Where time passes slowly. Carrying us contentedly along. (And isn't that the best way?)
THROW ME A BONE HERE, PEOPLE!
What are ya thinkin'?