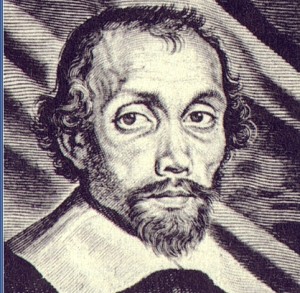 (Authors Note: Many readers of THIS POST wanted to know the story behind it. Here 'tis!)
Not "As Seen On TV"
With a title like "French News Guy", you might reasonably assume that I'm referring to a French Television New Anchor.("Presenter" for my readers in fish 'n chip land) And you would be wrong. For a number of reasons. The principal one being that the subject of this rant was born in 1586. Definitely excluding him from receiving any gold news oscars.
But Theophraste Renaudot (Now there's a mouthful!) has a more important connection with "News." And not just the French variety. Among other things, he was the inventor of the first newspaper. A weekly gazette cleverly titled: "Le Gazette." Which first hit the stands in 1631. Not one to let grass grow under his feet, the previous year Theo created the first employment agency – bureau d'adresse et de rencontre – which enabled those looking for work and those who had it to connect.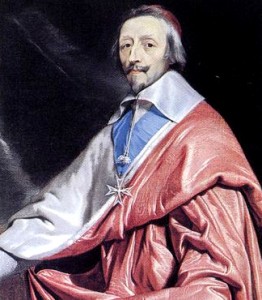 But Wait – There's More!
But this wasn't enough for a "type A" personality like Theo. No sir. In addition to his press credentials M. Renaudot was also a Doctor who offered a series of free medical consultations for the poor. This came about after Cardinal Richelieu, one of the big power players of that era, appointed Theo "General Overseer to the Poor."
The Big Enchilada
Continuing to oversee these "chartiable endeavours" and create others, in 1637 Renaudot opened the first pawnshop in Paris – "mont-de-piete." This would eventually morph in todays' "Credit Municipal de Paris."
The continuing, and for a change, positive legacy of Theo's creation was that by granting city banks the exclusive right to accept personal posessions for cash on a "buy-back-possible" system, it eliminated pawnshops, as we know them, in France.
Fast Track To Powerville
So, by know you're probably wondering, as I was, where this guy came from, and more importantly, how he was able to get high enough up the social/power ladder to perform all these good works.
The Not So Secret Secret
Simple answer. He was born in the same town as Cardinal Richelieu. (Loudon, in, but not on, the Loire.) After returning to Loudon from Montpellier(lifestyle-wise, very bad decision!) where he got his Doctor's papers, Renaudot met "the C Man." When Richelieu's star began to rise, Theo hitched himself to it. And before long, found himself personal physician to King Louis XIII.
The Cookie Crumbles
That's the good news. The bad, is just what you'd expect. After King Louis and Richelieu (possibly) went to their respective heavens, M. Renaudot "lost" his medical liscence. Mainly due to opposition from Guy Patin, Headmaster of the School of Medicine in Paris. Who, you will be pleased to know, History regards as a medical lightweight.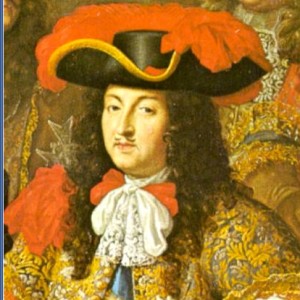 However, you don't circulate in that strata of power and influence, with only two benefactors. And Renaudot was no exception. The next cardinal – Mazarin -appointed Theo historiographer to the (new) "Sun King" himself – Louis 14. (Yes – the Versailles guy!)
Theophraste Renaudot died in Paris on October 25, 1653. But our story, and his influence, doesn't end here. In 1926, 10 art critics created an award in his Honor – "Le Prix Renaudot." An enduring byline for the first "French News Guy."
THROW ME A BONE HERE, PEOPLE!
What are ya thinkin'?