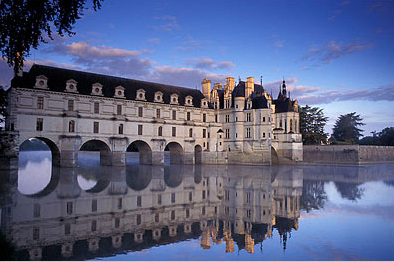 Chenonceau The Dream French Chateau  is the one, of all I have known and seen – that I would like to be the owner of.
While it's a cliche to say Chenonceau is "steeped in History" (and what French Chetau isn't?) it is a history basically of rivalry and romance. The rivalry being between the Queen of that moment – Catherine de Medici, and Diane de Poitiers. The tutor, and later mistress of King Henri 2. My faithful readers ( all three of them) will recall I told this tale in THIS POST.
As the visual aspect of Chenonceau is it's most distinctive and unique exterior feature, here are three videos that will give you -as you would imagine – three different flavors of this very large slice of French History:
Authors note: Chenonceau, although a classified Historical monument is owned by the Menier Family. (They of – at least in france – chocolate fame)
More Info HERE.
THROW ME A BONE HERE, PEOPLE!
What are ya thinkin'?