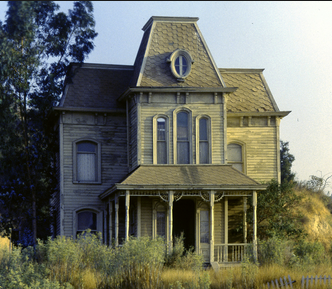 The French Country Travel Life Grinch – wasn't really a grinch. Although that's what he seemed to be at first glance. But like many first glance encounters DA BG has experienced "grinchdom" was a very false first impression. (yes – there WILL be a moral to this tale)
Strangely – I have no memory of what beautiful part of beautiful France I was gliding through. But what I do remember – what was, in fact,  unforgettable  with a capital "U"  –  was the temperature. The phrase: "searing heat" would have been a serious understatement.
This steamy state of affairs was compounded by the fact that my water bottle was empty. And had been for too many KM's. Usually between villages, you'll be greeted by a collection of houses dotted along the route at irregular  intervals. But  this fine day (you're ahead of me already,aren't you?) – Yes, you're correct – no houses.
Alas – nothing to do – but keep "keepin' on." Or in this case "boiling on."  Then, after a mini-eternity of pedalin' in the distance – a house!
Or was it just a heat mirage? Closing on the solitary dwelling it became apparent that this was not yer garden variety French house along the quaint country lane. Nor was it the storybook chateau of every non French travellers dream.
As the distance between the exotic stranger from the far away lands and the house that was, to say the least, "not typical" – I had the eerie feeling that I was back in California. Studio City to be exact. Because my last chance for live saving water was a dead ringer for…
The Bates Motel!
Part Two (uh….that would be..the chilling conclusion? of French Country Travel Life Grinch) Next Time.
THROW ME A BONE HERE,PEOPLE!
What are ya thinkin'?