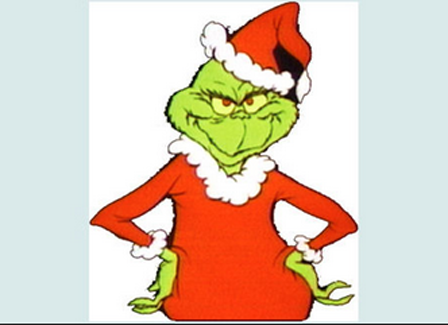 French Country Travel Life Grinch – Part Two might make more sense if you first check out PART ONE. 
As I got closer something happened that I wasn't expecting. (You're ahead of me again – right?) Exactly. My last chance for water looked MORE like the Bates Motel.
Now you're probably expecting me to say I "knocked meekly" on Mr. Bates door. Wrong. On two counts. One – DA BG is not, and will never be a candy ass knocker. Two –  My mission was survival!
Several burst of manly frapping brought no results. Could the place be deserted? Could Mr/Mrs Bates be in the shower? Worse yet – could a motel guest be in the shower?
These were the non sugar plum thoughts that tangoed through my head, as rivers of sweat continued to decorate my sneakers.
After doing the impatiently sweat drenched waiting foot shuffle way too long,  I detected shuffling inside.
That was the good news. The bad? It's frequency and pace telegraphed an indisputable message – OLD PERSON! As in probably hard of hearing, mentally challenged, just plain cranky – or all of the above.
Sadly the exotic stranger from the far away lands was not wrong. After the obligatory eternity of silence – when the footsteps stopped -the door sprang open to reveal the oldest, most shrivelled, stooped over, grandpa imaginable. And he was cranky! Or at least every inch of him looked it.
He was not the Grinch who stole Christmas. He was the FATHER of the Grinch who stole Christmas!
Father Grinch clocked me with meanest WTF -are-you-doing-on-my doorstep scowl. But said nothing.
After giving me a disgusting looking twice over, he raised a bony crooked finger and motioned me to follow.
Yes, the long, dark musty hallway WAS perfectly in character. Complimented by the standard issue French Farmer modern Formica tablecloth in the ancient (as in no micro-wave) kitchen.
My water bottle and I were wordlessly directed to sit at the table – while Grandpa Grinch, back to us,  was clearly "up to something."
After several minutes of "fussin' about" Papa Grinch returned. Standing in front of me, he placed two glasses on the table. One of water. The other – an unidentified dark red liquid.
His (by now) trademark scowl firmly in place, he scooped up the water glass and intoned " eau…..pour le poisson!" (water – for the fishes!) as he turned and poured the water into the sink.
Turning around, a grin bigger than the Grand Canyon had transformed Papa Grinch into the kindest, happiest , most fun lovin' Grandpa that ever was.
And, yes, he did fill up my water bottle. (After our second glass of wine)
Now – can you guess the moral of the French Country Travel Life Grinch story?
THROW ME A BONE HERE, PEOPLE!
What are ya thinkin'?