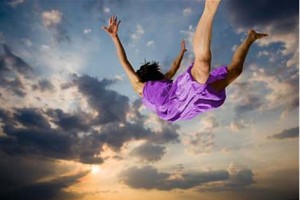 I've always wanted to fly. And, my wild guess is that I'm probably not alone with this fantasy. Normally these "wisps 'o wonder fade as you enter your teens. Then disappear completely into that dream-shattering state known as "adulthood."
But not mine.(Yes, dear reader, I am the Peter Pan of flying dreams!) I'm still gliding gently over bucolic countrysides, deftly adjusting my greatcoat to maneouver effortlessly. Confidently dipping and weaving. Blissfuly surfing the thermals. But, alas, the ugly reality(and isn't that the worst kind?) is that I'm afraid of heights!  Just looking down(not even leaning over) a one story balcony turns my knees to jelly.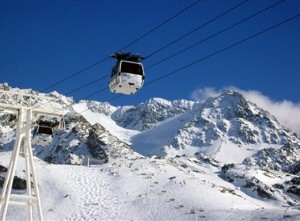 And while I become a quivering mass of anxious protoplasm on a ski lift, flying – (the inside of a big airplane kind) is no problem. To me that's the airborne equivalent of "discovering" France by car. Both are second hand experiences.  Both insulate you from primary reality. Ok – a good thing when you're doing 800 mph at 30,000 ft. – but a million light years away from a solo glider flight at 3000 ft!  Bottom Line : For me, both the car and "da plane!, da plane!" have more in common with a travel video watched from a cozy chair(with a verre there, bien sur) than real feel it-smell it – taste it – be -part- of -it -Travel. (With a capital "T")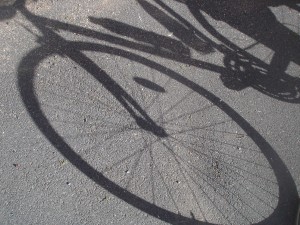 All this to explain : That's why I'm the Bicycle Gourmet. Blissfully gliding through incredible countrysides. The next best thing to gliding above them. N'est ce pas? PLUS…if you have'nt yet connected the dots from my previous posts – It's the last great affordable personal adventure. No age limit. No driving test. No car insurance. You stop and go when and where you want.(Especially places cars can't go!) No rush hour worries. Low maintenance and depreciation. And you can get started for around $100.
Ergo – for the moment – I continue the extreme sport that is Bicycle Gourmet. Down those French Country backroads. Gliding to my "Bonheur." But if, at some future date, having done every thing else on the "to do before I die" list, I should confront and(miracle of miracles) conquer my fear of heights; and if I should do that in a glider and suffer the same fate as "The Little Prince" – you'll know that I realized my earliest, and last dream. With no regrets.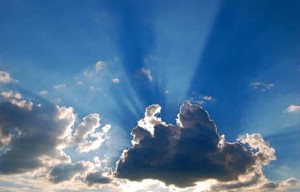 THROW  ME  A   BONE  HERE,  PEOPLE!
What are ya thinkin'?