Best French Wines – Domaines or Negociants? – Part Two   Does have it's own unique charm. (Would DA BG foist anything "uncharming" upon you?) However, catching up withPART ONE might add to your charm, not to mention knowledge/appreciation quotient. n'est ce pas?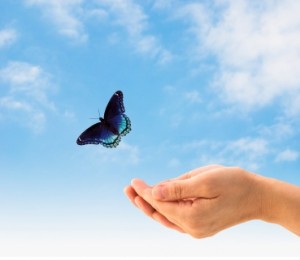 Freedom is négociants' favorite word (although they'll also admit it can be a double-edged sword). "As a négociant you have the freedom to pick from 21 different plots to make a wine," said Patrick Leflaive. The owner of a domaine can work only with the vineyards he has. Of course, as Mr. Potel admitted, there is also an attendant uncertainty in buying the fruit rather than owning it. (Most négociants have handshake agreements, not written contracts, with the growers in his part of France.)
And unlike in Roussillon, in Burgundy the competition for grapes can be fierce—and the cost often high. "There is a big pressure in terms of price," noted Mr. Potel. "Ten years ago it was much easier." The price of grapes in Burgundy has doubled, even tripled compared with five years ago, said Mr. Potel, who feared producers would price themselves out of the market. "We do not want to be like Bordeaux, killing the market," he said, a reference to the ever-escalating prices of the best wines of that region. "We are on the cliff right now—it can go one way or another."
American négociant Cameron Hughes has a rosier view of the future. Flush with success from buying wine from prestigious (but unnamed) vineyards and wineries in California and reselling them under his name, Mr. Hughes has recently moved into Europe. He's buying wine everywhere from Brunello to Bordeaux to Burgundy to Côte-Rôtie—"A-plus stuff at great prices," he said. The wines, ranging from $8 to $50, will be in the market next month. What's his secret? How does he get so much good wine? Cash, along with the right contacts and good distribution, said Mr. Hughes.
Contacts, distribution, improved winemaking techniques: The reasons these négociants offered for their success sounded like many of the same reasons that top domaines were doing well. Perhaps they weren't so far apart after all? Jean-Luc Colombo, a consultant, a négociant and the owner of a Rhône Valley domaine, doesn't think so. In fact, there are so many domaines making second labels or wines on the side, Mr. Colombo declared, "everyone is a négociant today."
Read More HERE.
THROW ME A BONE HERE, PEOPLE!
What are ya thinkin'?
Author's Note :  This is my last post of 2012. After all, Christmas IS just around the corner. Have a safe happy one! I think it would be fab, gear and groovy if we were to meet up again in 2013. N'est ce pas?