(Author's Note : reading Part One – could be instructive.)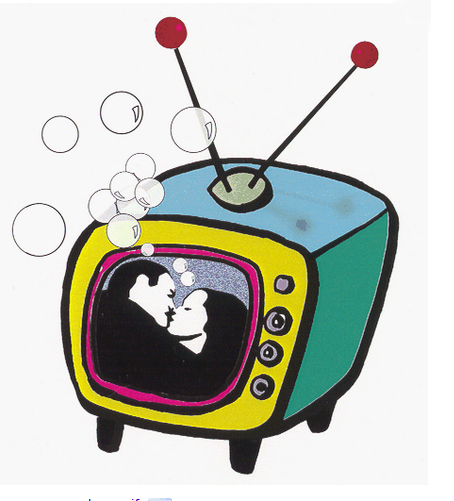 All My Children
The cast o' characters at Chez Rene was as unique as the building they inhabited. (Think French soap opera.) First up – Rene. A gentleman (like his Sister) "of a certain age", with Adult children from his first marriage. Two young boys, two and six, with Sascha, wife number two, twenty years his junior; plus two girls thirteen and seventeen, from her previous marriage to the Mayor of the village. Seventeen year old Nathalie, yer basic teen age nightmare, lived with daddy, while thirteen year old Isabelle, Nathalies tempermental opposite was here.
And good thing. Because She could, and did, ride herd on her stepbrothers.Most noteably two year old Jean-Louis,who despite his tender age, already had a PHD. In ear-splitting screaming.
Happily, Brother Benoit, the six year old, was a chip off the Daddy block. Easy going with a playful sense of humor. When I walked him back from the after school bus,or to the village bar to get bread(Now you don't have to ask how small this village was, do you?)- he was always cheery. Displaying more patience than any Adult as I stopped to suss potential photo ops, or smell the flowers.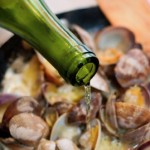 Cooking With Wine
Rene's wife, Sascha,head nurse at a nearby hospital, was a chain smoking alchoholic. (Just who I'd want supervisin' my IV!) As a result, meal quality varied according to the amount of beverages consumed before and during preparation. However, her blood/alcohol content notwithstanding, Sascha was capable of whipping up above average grub, if the goods were fresh, or the occasion, special.
Thus, shopping day, and guests for dinner nights, were marked on my and Marie's culinary calendar, with the same sense of reverence and anticipation, as kids countin down 'til Christmas.When Sascha worked, k.p. fell on the dainty shoulders of Marie et Moi. Fortunately, She did not "'ate ze coo-king", and We were, in the spirit of greaseless confit, able to elevate culinary quality to at least, "Farmhouse Bleu."
However, no worries. The scream monster's diet never varied. Gentle Benoit ate our grub, and Rene was happy with bread, pate and wine.
The Great Escape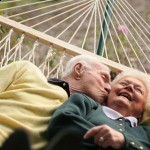 Although the French after lunch Siesta is a reality, it is not an obligation. So, most afternoons, with no searing heat to escape, Marie and I ambled though the countryside. Exploring ruins. Collecting walnuts. Talking to horses. Marie had been married. With no children. And tho' She never mentioned her husband, except in the context of places visited, the bittersweet tone of her recollections confirmed that this was the love. And that it had ended abruptly and tragically.
Paree was not very gay for Marie now. The main reason She was here. Her ex-business partner had taken not only clients, but valuable materials when He left. That, and being robbed in daylight by a gang of pre-teen gypsy thieves, had convinced Marie to sell. So far – no takers. But, if She did sell – what to live on? And so, selling her apartment and re-locating to "ze country" was the rock and the hard place Marie was stuck between.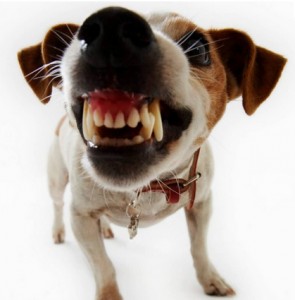 On the front gate of virtually every French country house you will find the warning : "Chein Mechant!" (dangerous dog) A typically French way of saying : "if you try to rob this house, your voice could go up several octaves." On one of our walks, Marie and I spotted an atypically colorful country cottage. Bold primary colors. The yard bulging with bric-a-brac and whimsical sculptures. Above the multi-colored mailbox this proclamation : "Chat Joyeuse!" (joyous cat.) I would like to say this was a classic example of French humor. But the owners of the cottage – were Dutch!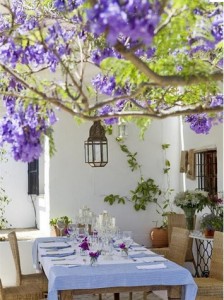 Part Three (the captivating conclusion) – next time.
THROW ME A BONE HERE, PEOPLE!
What are ya thinkin'?