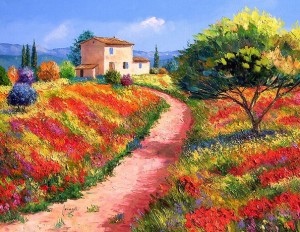 Yes, Virginia, there is a French Country Travel Life Fairy Tale I know of that came true. And while I can't claim  credit for fantasy morphing into reality, I was, at least, one of the elves.
Financing the World's most expensive home movie brought Me back to the excited states several times. Each requiring a new roof.Sandi Brown had one. A very long, flat one. Over a mobile home. Parked on her "rustic" country property off a busy road in Santa Rosa, north of San Francisco.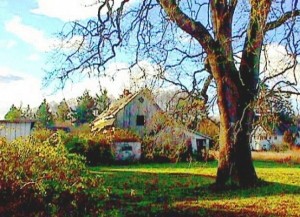 There were two piece of good news here .One – the non-traffic side was completely wild turkey, deer-packed, oak tree covered wild. Two – Sandi Brown. "Pleasantly plump", crowding Sixty. Snow white hair framing a soft round face with huge brown eyes. Sandi had "The Vibe."The one that says : " You already know me……so let's just relax."
And We did. What I thought would be your standard – see the room/what's your job?/where are your references?/don't call me I'll call you interview, turned out to be a three hour old friends coffee klatch.
Naturally, I moved in. In spite of, and/or perhaps because of, her open, trusting nature, Sandi was not a happy camper. Here's why : Her truly quaint eighty year old farmhouse would have been perfect for one. Or a couple waaay in love. But economics had erased both of those options.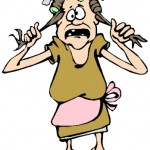 Sandi had two female roommates when I arrived. Both with enough mental deficencies to fill a physc. Textbook. First up – Wilma the waco. A certifiable nut case, with a predelicition for buying junk cars, then calling Sandi to come and get her when they broke down at midnight in the sticks.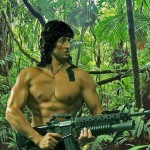 The ward was completed by Cathy. A born again-gonna- save-you-all religious nut, whose equally crazed gomer boyfriend crept through the bushes at twilight, with more artillery than Rambo to "protect us." A dynamic of added interest was their "on again/off again" marriage. Tears. Aggro. Mental Defectives. Religion. Guns. Now – that's entertainment!
Then came Calvin. A twenty-something half-breed. (ie – half American Indian, half somethin' else) On probation for alledgedly whacking his infant son, Calvin not only had a "member-of-an-abused-minority" identity problem; He was also a rubber check writer, rage prone drug user, and by his own admission, a chronic lier. His ex-Wife was a cop. Returning late one night, I spied a cop car, lights off, lurking in the bushes across the street.
Don't think it can get any weirder? Well, check this out – The Lawyer who got Calvin parole, was the Father of the kid Sandi was babysitting for! Obviously none of this was doing Sandi's head, or her sleep apnoea heart any good. Ditto Her part-time Librarians job at a tragically underfunded private school; where the principal's ineptitude was a classic example of Lawrence Peter's optimism.
Part Two of our French Country Travel Life Fairy Tale next time.
THROW ME A BONE HERE, PEOPLE!
What are ya thinkin'?