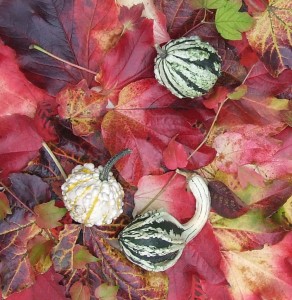 (Authors Note : Part One  and Two  could be instructive)
By Early September it was clear the Indians were not going to let us have their Summer. Fall was prancing impatiently in the wings. And Michelle and I were too far apart.She visiting friends in the mountains, and I scrambling after French sunbeams before they began to imitate their Scots' cousins. Despite the best efforts of two medium sized minds and two large hearts, the road to re-unification had not yet appeared. Because, as the Tao reminds : "The way that can be described, is not the way." And thus, it was the way that could not be described(let alone imagined) that did the trick.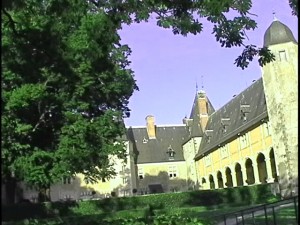 Here's how : I was confirming a reservation at a Bordeaux chateau. The Manager, a Woman, asked : "When will you and your assistant be arriving?" Having never previously mentioned an assistant, I did, dear reader, in that instant, see a red carpet being unfurled. "Well…….uh……would Friday be convenient?" "Impeccable." She replied. Then, with that classic French combination of assumption and discretion added : " Zo…….
Ze double bed wheel be ok for you?……….yes? "Absolutement."
"Parfait" She purred.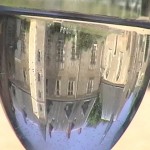 And, it was perfect. Three perfect, very pampered days. The chateau was cozy, medium sized. The staff, friendly, non-snob professionals. Our large room had huge windows opening out to the inner courtyard with a view of the vines beyond. The food was equal in quality to Michelle's kitchen. The wine list, slightly larger. While I filmed, Michelle read in the garden. Otherwise, We frolicked through the countryside. Savouring each other. In a location to be savoured.
But the hard part was not leaving the chateau. It was leaving Michelle at the chateau. I had an early train in Bordeaux Monday morning. Even tho' I was quieter than Marcel Marceau, Michelle stirred. We clutched fiercely. Part of Me stayed with her. A part I did'nt miss until ten or so KM's hence.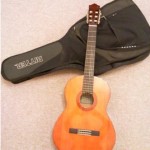 My guitar. Gee, no wonder my back felt so much lighter! I phoned the hotel. "No problem, Monsieur. We make sure She take it."
The next weekend, when I returned to "The Little House on the Freeway", Michelle teased me :" Maybe eat ees a good idea I keep ze gee-tar………zo you will always come back." Many a true word spoken in jest. I never came back. (Were'nt ready for that, were ya?) Here's why : With Winter approaching in one of the most expensive parts of France, with virtually no savings, no foreseeable income, and no legal right to work, I needed a quiet, inexpensive winter rental to work on "the film." Unlikely, and improbable as it seemed – the miracle did occur. After Months of searching.
It was the classic "friend of a friend" (of Michelle's) who saved my bacon.The challenge was the distance. Ninety Kilometres away. Too far/cold in Winter on a bike. And tho' Michelle would have offered to come to me, that would'nt have been a good long term solution.
However, nothing, no matter how difficult, is impossible with a shared vision. And that, dear reader, was the deal breaker. We did'nt share the same vision. Michelle saw romance. Carefree, joyous weekends and trips with the exotic stranger from the far away lands. I saw Love. As in, I sleep with you, wake up with you, eat with you, massage you, comfort you, and love you twenty four/seven. Not knowing what to do, I did nothing. And, bien sur, soon, I had nothing.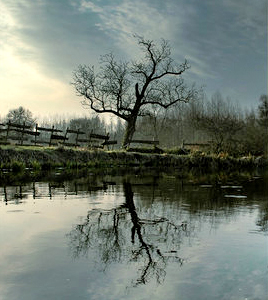 In the song "My Way" Mr. Sinatra philosophized : " Regrets…………I've had a few."Amen, Frank. Amen.
THROW ME A BONE HERE, PEOPLE!
What are ya thinkin'!