AUTHOR'S NOTE:  If you missed them – here are PARTS ONE and TWO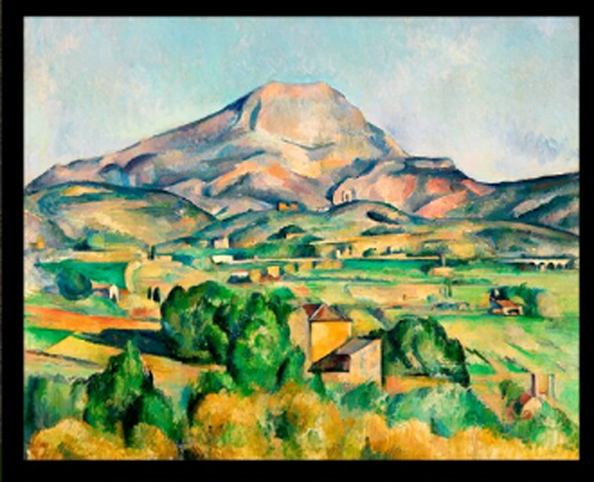 Edgar Degas had never concerned himself with earning a living from his art because  he had family money and sold his works as it suited him. But all that changed in 1878 when his father died. After the estate was finally settled Degas learned that he was no longer a wealthy man. And worse, when his father died there were enormous debts. And the only way he knew to pay off was to make art and sell art.
Degas increased his production and concentrated on ballet dancers. He spent hours watching the young dancers then returned to his studio to paint from memory.
The dance images sold well from the beginning. Accordingly, the general public thought of Degas only as a painter of a ballet dancers. Although he painted other subjects, and was also a sculptor, the majority of art he would create over the next 40 years would be of ballet dancers.
Degas never married and had no children. Probably because never he could have ever made the kind of personal sacrifice for his art that was necessary in order to sustain a relationship.
When he wasn't painting he was at the Opera ,holding court at a cafe or visiting friends. Degas also threw himself into organizing the impressionist exhibitions but he was abrasive, combative and only interested in his own opinion.
Obviously he was a bit of a control freak and tried to mold the Impressionists in his direction.
For the 1879 exhibition degas issued an ultimatum that members of the group could no longer choose to submit works to the salon and still exhibit with the Impressionists.
Renoir was was the first who decided to do both. Much to the anger of Degas who maintained that you're either with us or against us.
Renoir had made a wise business decision. His 1879 salon submission Madame Charpentier and her children was a huge success and Renoir was on his way to becoming a sought-after portrait painter when was in his mid-30s.
In the summer of 1888 began a large-scale work he would call: "The luncheon of the boating party."
Renoir's dealer was so pleased with this painting that he purchased it right away. Renoir was now selling on two fronts. Impressionists to his dealer and portraits to the clients he won through his good showing at the salon.
For Renoir it seemed that after nearly two decades of struggle he had finally made it.
In the Spring Monet submitted two of his canvases to the salon after seeing Renoir's success there. But this meant that Monet couldn't exhibit with the Impressionists in 1880 as Degas anti- salon rule kept him out.
But, sadly,the impressionist group after years of fighting for recognition now appeared to be on the verge of collapse.
Degas fumed at Monet and Renoir. Monet thought he might fare better in solo exhibitions and Renoir a conservative,no longer wanted anything to do with the liberal Pissarro.
The art dealer Paul durand-ruel saw the group self-destructing before his eyes. He had been buying impressionist art since 1871 and had a large collection of it sitting unsold in his gallery.
He had put together an extraordinary collection of works by these artists. As durand-ruel felt his fate was tied to the success of the group, he decided it was time to take action
He stepped in and organized the 1882 show himself. When the exhibition opened on March 1st the Impressionists and Durand-Ruel were in for a surprise.The critics expressed less outrage and collectors were starting to express more interest.
But after the 1882 exhibition Durand-Ruel felt that the impressionist artists were simply too difficult to organize and he decided to hold solo exhibitions in his gallery.
These one-man shows marked the end of an era. Monet, Renoir Degas Morisotte and Pissaro would never again mount their own group exhibition. This caused the impressionist artists to think having their work shown at dealers might be a better idea, less trouble and they would make more money.
And that is the way the Impressionists split apart. They were no longer a working group. But the personal bonds they had forged over the years were so strong they could not be broken.