My brother and I , like most siblings, are complete opposites. He's
"Mr. Caution." I'm (as you may have noticed) "Mr. Adventure." My
Brother will not go anywhere, unless and until he knows the how, why,what,when, and what if of the situation. Me? All I need to know is it's a beautiful day, and a unexplored country road awaits.
But sometimes the great smorgasbord of French life will present you
with a dish that needs to be tasted with
both
caution and adventure.
Here are two : 

Adventure is: "Green light." Caution is : "Red flag."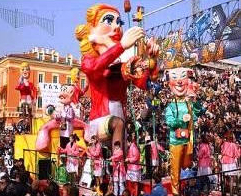 NICE CARNIVAL
green light. This junior version of Mardi Gras rocks the town for ten days in January. Yer basic excuse for a street party. With all the usual trimmins – music, food, booze, outrageous behaviour by otherwise normal people.
red flag.  It's the street thieves Christmas. Not the bold-you-saw-it-on-tv-and-could'nt-believe-it ones who pull yer arm of out it's socket grabbing your bag at the traffic light, then zoom off on their scooter.
No dear reader,these are the 'crème de la crème" of the breed. Smoother than a baby's bottom. Slicker than an oiled lap dancer. Europe's premier pickpockets. Artistes of the illegal. To see them in action,is truly to observe "poetry in motion."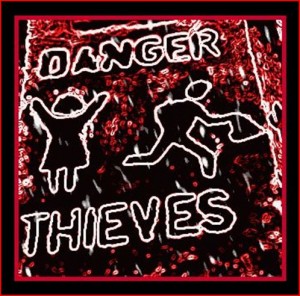 Here's one of their many "cool moves." Working in pairs, P.P. one bumps into you, cutting your camera strap at the same moment. Even before you turn,before his "excuse me", your camera has dropped into the shopping bag of P.P two, who is, at the moment of the "excuse me", twenty paces gone in the opposite direction. Slick. Definitely. But wait – there's more!
After the excuses, P.P. one will walk in the opposite direction from P.P. two. So that, if you do notice immediately that you are suddenly camera-less, and if, you can actually find and confront him, you'll feel like a total dork. Because P.P. one, in addition to being cool, polite, and not(more probably pretending not) speaking English is carrying nothing! No shoulder bag. No backpack. No briefcase. Nada. And what are you gonna say now? You guessed it. "Uh……Excuse me….I've made a mistake."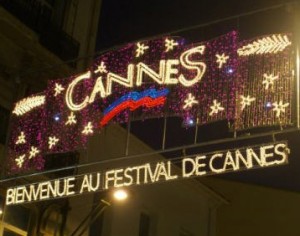 CANNES FILM FESTIVAL
green light. Down the road from Nice (south) each May,the town's major money-spinner unfolds. Doubtless you've seen it, or snippets thereof on TV. The stars making their entrances, the premieres, etc.
However,the "action" (like all gala events) takes place largely in the expectations/imaginations of the masses who flock to it. Always with a story or two of some unknown, (usually a girl who's never seen her feet) "discovered" on the beach and signed to a contract on the back of a chic restaurant's napkin.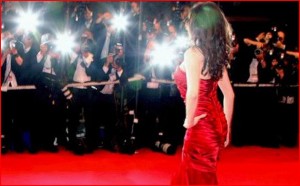 But, fear not, dear reader, there is a concrete upside to "film fest. fever." Deals. On everything that money can buy. Resturants and bars in particular. And, to a lesser extent, stores. But, keep in mind,a "deal" in Cannes, is usually regarded as "extortion" in Nice.
That said, there is a genuine and unique ambience during the Festival. A kind of constant, understated excitement,that makes you feel a part of it all. Even if you have no interest in, or connection to, the Grande monde of "Le Cinema."
red flag. Gypsy thieves. This is their Christmas. And, sadly,though they are professional, their style leaves much to be desired. Basically distract, grab and run.
Their classic hustle : You're approached by a pathetic, bedraggled woman, surrounded by four or more pre-teen children, equally pathetic and bedraggled. As she gets in your face, begging for milk money(yeah, right!) the kids circle you progressively, tugging at your clothes prodding, looking for yer wallet/snatchable items. If you imagine(wrongly!) by giving her a few euros they'll go away,you need to climb back onto your turnip truck, and return to the farm.
This will only increase her demands for more, as she dumps on you for being cheap. Naturally, escalating the actions of the gypsy ankle biters, now firmly attached to your clothing. If, wisely, you (attempt to) walk on, she will offer nothing but scornful looks, and walk away.
But here's the payoff: The kids will keep after you. Block after block. Usually with the eldest, distracting you with more pleadings of the families urgent situation. If you break, and give them money, like Mom, they'll keep after you for more. If it becomes clear your wallet is not going to open voluntarily, they'll plain out attack you, grab and run.
Was this helpful? Disturbing? Are you already canceling your reservations?
THROW ME A BONE HERE PEOPLE!
What are ya thinkin'?