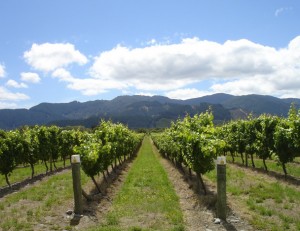 French Winos Conquer New Zealand. Makes a better title than French Winos Move to New Zealand and do their thing – don't it? At least thats what DA BG thinks.
But that's what Marguerite Dubois and her partner Jean -Charles did. Taking the expertise and enthusiasm of French Winos "down under."
And, as Yvonne Lorkin tells us….they couldn't be happier!
"We'll never discover something new unless we try and life is full of risk, says Marguerite Dubois of Clos Marguerite whom I first met in a crowded, rather sweaty tent out in a paddock in the Awatere Valley.
It was at a sauvignon blanc producers' meet, greet and taste as part of the 2011 Marlborough Wine Weekend. Hailing from Hawke's Bay, I was drawn to the distinctive Art Deco dancing girl on the label and, of course, the lovely French accent and smile of the woman standing behind the bottles.
I liked the wines and had loads of questions I wanted to ask her; but almost as soon as we'd begun talking it was time to move on. I just managed to hand over my business card before being bustled back on to the bus and hurriedly shipped off to the next tasting.
Some months later we were finally able to sit down and talk; over a glass of wine of course.
Pronounced "Clo Marg-er-eet", this tiny little vineyard in Marlborough's Awatere Valley is one of the region's best-kept secrets. I apologised for not knowing much about them.
"We keep our story very quiet," she shrugged, "we are producers first of all, we are not big business, so we just put all of our efforts towards the vineyard and winery because that's what we can do well."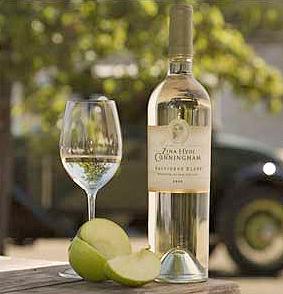 Together with her husband, winemaker Jean Charles van Hove, they've been quietly creating exceptional sauvignon blanc and pinot noir from their tiny 8ha vineyard since arriving on our shores from France in1996.
You'll be forgiven for not having heard of them, they've been flying so far under the radar in recent years they're practically subterranean.
"We are not marketing people, we are not qualified so we leave that to other people," she adds. "We came to New Zealand with the idea to grow the best grapes possible. It's a project we'd been dreaming about since we got married, we were very young, and it was a crazy dream."
Jean Charles had visited New Zealand in the mid 1980s, which ignited a spark he couldn't extinguish.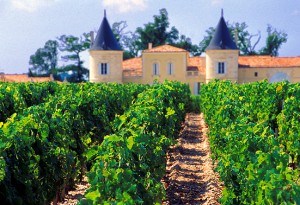 "He'd been here and seen what was happening and was just wow! He loved the lifestyle, the community, the terroir, but our parents were very opposed to us moving because we had stability – everything – in France, but we took the risk.
"Jean Charles would say to me all the time, from the first day I met him, 'Marguerite if we stay in Europe we will always have empty pocket. We won't be able to buy a chateau in Bordeaux, or a cru in Burgundy so we have to look at the new world, which means we have to look at New Zealand and it has to be Marlborough and we have to plant sauvignon blanc and pinot noir', so that was that."
Jean-Charles is a graduate from the Institut d'Oenologie de l'Universite de Bordeaux and he also studied soil sciences at the University of Louvain in Belgium, specialising in famous French vineyard soils. His thesis was to establish the soil map for the appellation of Puisseguin in the St Emilion.
After stints working at Gladstone Vineyard in the Wairarapa, then Corbans Wines, one of the biggest players in the New Zealand wine industry at that time, the family moved to Marlborough, where they lived on the Stoneleigh vineyard. Jean Charles was employed by Winegrowers of Ara for nine years to develop and run its vineyard. Today he works full-time for Clos Marguerite.
Despite producing only 4500 cases annually (in a good year) they also built their own winery on site. "People thought really we were mad because we are so small to have a winery of our own but we look at it this way; to not have the winery would be like having a restaurant without a kitchen," she says.
They are not interested in expanding either. "We just want to make the best wines possible from our perfect little place," she adds.
Will their children end up in the business? "If the time is right then maybe," she shrugs. "Right now their teenage friends are like 'oh what do your parents do?' and they'll say like it's embarrassing 'um, they own a vineyard' and quickly change the subject. But maybe when they are older it will seem a bit cooler to have a vineyard and winery."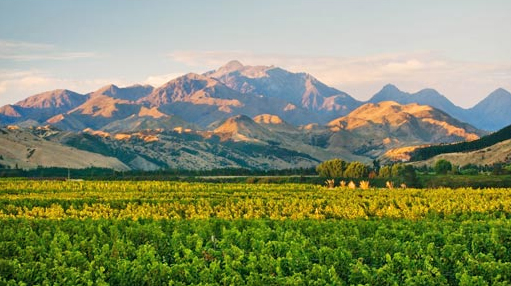 How they ended up in the Awatere wasn't arbitrary. "When it got to the point where we were in New Zealand for definite, things in Marlborough were huge, a lot was happening. However, most of the terroir which Jean Charles was interested in had already been snapped up. He didn't want to invest in a vineyard which had already been established only to have to change it to his liking," she explains.
So they cast the net wider to find a place where they could start from scratch.
The Awatere valley was still relatively small at that stage, and when Jean Charles was shown a site on the north bank of the river, he became really excited. He recognised a soil profile which was similar to the St Emilion soils he'd studied in his thesis.
They were close to the sea and yet sheltered from harsh winds and heavy rain. "As soon as he saw it he says 'I know where I want to go'," smiles Marguerite."
Read more HERE.
THROW ME A BONE HERE, PEOPLE!
What are ya thinkin'?