Other Recent Articles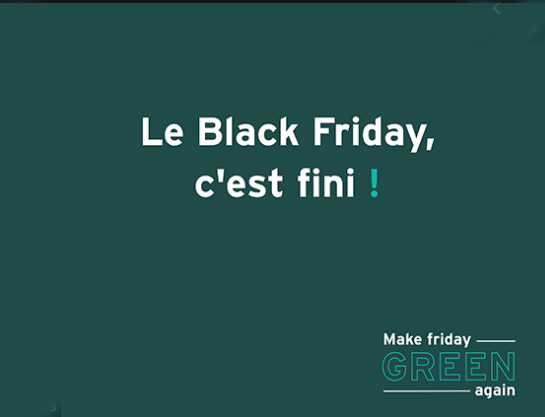 Black Friday in France – soon banned? A final "au revoir" to France's Black Friday sales frenzy? The End of Black Friday in France? That's a Big "Absolutement" if French Politicans get their way.
They'll be voting soon on an amendment to end Black Friday in France on the grounds that it causes "resource waste" and "overconsumption."
The amendment essentially equates Black Friday to "aggressive commercial practices" which is punishable by two years imprisonment and a maximum fine of 300,000 euros ($330,000).
Also adding fuel to the ban Black Friday Fire, the French Ecology Minister dumped on France's Black Friday saleathon for creating "traffic jams, pollution and gas emissions."
Not suprisingly, the prospect of No more Black Friday in France gets a big thumbs up from enivronmentalists.
In a show of solidiarty with politicans (a once in a blue moon occurence) the "Friends of the Earth" group blocked the entry to an Amazon warehouse in Northern France with a blanket of broken refigerators, microwaves, and hay.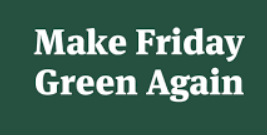 Some stores are already leading their campaign against the commercial event. This month, 600 French brands created an anti-Black Friday collective to "Make Friday Green Again." The movement Youth For Climate is calling for a "Block Friday" demonstration in major French cities.
On the other side of the fence – as you would expect – France's commercial union has called the proposal "ridiculous", saying that it prevents people benefiting from promotions for Christmas shopping.
French Economists fear that the amendment will disproportionately penalize small French businesses since bigger e-commerce companies won't fall under the law. Some suggest it would be better to educate consumers against waste instead of forbidding the commercial practice of Black Friday.
While there are two(or more) sides to every story – The French Politicans rally to ban Black Friday in France has more than a "soupcon" of hypocrisy.
Owning to the fact that "sales" (soldes) occur (minimum) 8 months of the year. Also creating "resource waste, overconsumption" and contributing to "traffic jams, pollution" and gas emissions."
French Travel = French Food, French Wine, French Chocolate, French History. And a big – no wait – make that a HUGE part of that History, are the Churches, Cathedrals, and Abbeys that really are "around every corner."
While the "big names" of French Churchdom are universally known – Notre Dame de Paris, Chartes, etc. the lesser knowns, and they often include French Abbeys in small French Villages, have an equally fascinating story to tell.
One of my favorites of these Historical Treasures of France, is the Basilic de St. Julian in the Haute Loire village of Brouide.
DA BG could prattle on about it's wonders, but – WHY? when you can immerse yourself in it's History soaked wonderfulness in these Videos? The first with marvy music throughout. The second, in French. With equally cool ancient sounds.


THROW ME A BONE HERE, PEOPLE!
What are ya thinkin'?
There is a place in France that marches to the beat of a different drummer. A way different drummer. A drummer with only one stick. The French call this place – "La France Profunde." Deep France. France the way it used to be. In the good ole' days. (you remember them, don't you?)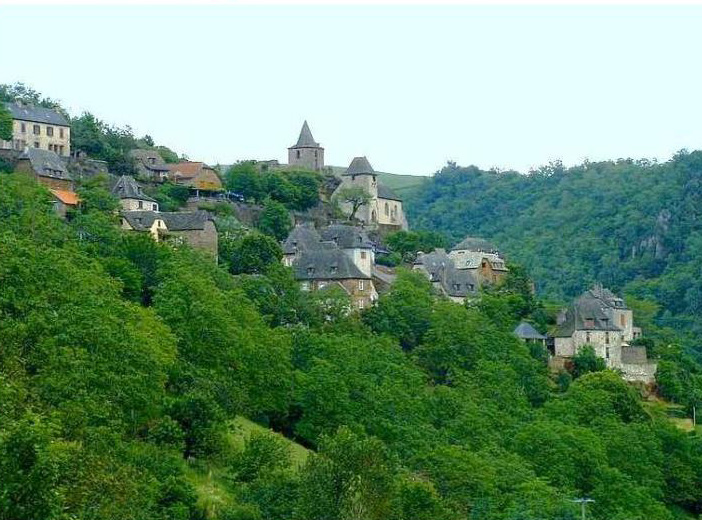 No Boutique – No Swingin' Hot Spot
Deep France is France in the slow lane. No stress. No pressure. No worries. Rural. Bucolic. (not a cow disease, but a ten dollar word for "booty-ful") It's a place where the wide open spaces are wider. The air fresher. And freeways are a crazy urban circus you only see on TV.
The location of this magical place where time runs on two speeds – dead slow and stop – is subjective. Because there is more than one region that qualifies. But the name most associated with "La France Profunde" is "The Cantal."
Geography 101
The Cantal is a region of France within the department of Auvergne. It's at the bottom left on the map, bounded by the Haute Loire region on the right. While it's impossible to say which city/town is the "big smoke" in the Cantal, the administrative centre, and most prominent on the map, is Aurillac. (iaurillac.com) That said, the Cantal is "choc-a-block" with medieval villages. Extremely well preserved. And functioning today with very few changes. Other than the obvious "Mod Cons."
Medieval Beef
This is because the Cantal is quintessentially a rural environment. Way rural. The locals describe it as :" 10,000 people, 100,000 cows." And so, you will truly find that the hills are alive with the sound of "moo –sick." The beef the Cantal is famous throughout Europe for, comes from the Salers cow. From the city of the same name. Ok, unless yer in the breeding/selling biz….a cow is a cow is a cow, right? But the medieval village of Salers, is very much more than your standard"can't believe it's so old" collection of crumbling ruins. Put it high on your list. (salers.fr and salers-tourism.fr)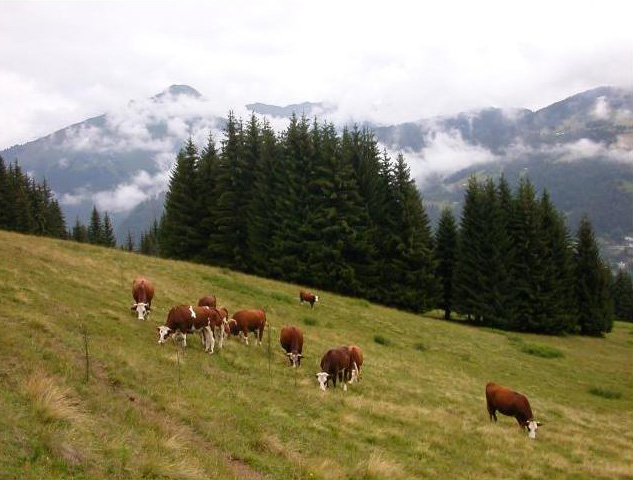 Da BG's other medieval Cantal recommendations are Laroguebrou(chateau perched on a hill above the gorge du Ceres – info from : chataignerie-cantal.com), and Marcoles. (marcoles.fr)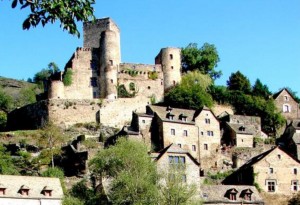 Who Loves ya Baby?
But wait – There's more! (three "mores" actually) The first being FOOD! And, as you might expect in a cow filled land, beef figures in the menus big time. The centre of "gastronomy"(fancy eatin') in the Cantal is the tiny(pop. – 1500) of Laguoile.(Curiously pronounced "la-ge-ol" by the locals, and "la –yol" by the rest of France.) THE place to chow down there is the Hotel/Restaurant Augy. Jean-Pierre and Isabelle Augy(she's the chef) will take good care o' you and yer stomach.
A Cheese runs through it
A huge contribution to France gastronomy are the cheeses of the Auvergne. Particularly the Cantal cheese. This is a semi-hard frommage(think consistency of cheddar)coming from the aforementioned Saler's cows, that's aged up to 18 months. Here, I promise you, more than any other region, you'll chow down on an incredible variety of exceptional cheeses. (and the wines not too bad either!)
The second more, is, ……a knife. The Laguoile knife.  Internationally renowned for the quality of materials, and workmanship. Virtually ever self-respecting Froggie Male has one on his belt  And, of course, there are steak knives, dinner sets, knives for every occasion, yada,yada,yada. The handmade versions can put a serious dent in yer wallet.(2000 euro plus) Naturally, they're a "must have" souvenir for touring Texan cattlemen!
The third more, is "Le Nature." The landscape. Miles and miles, of miles and miles.
A paradise for walkers. And, for most o' the rest, jus' a paradise. Especially if QUIET is at the top o' yer paradise list. And, happily, there is an association of country inns that specialize in quiet. They're :  relaisdusilence.com Locations all over France. And that includes the Cantal.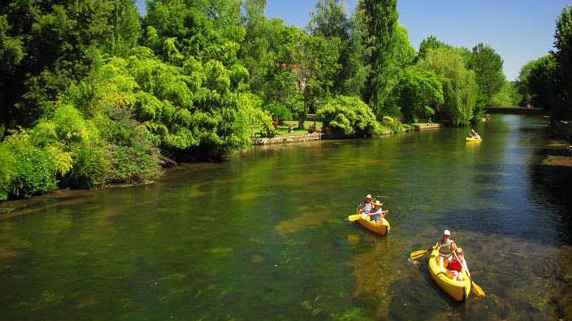 Enough ta get ya started?
THROW  ME  A  BONE  HERE  PEOPLE!
What are ya thinkin'?