Other Recent Articles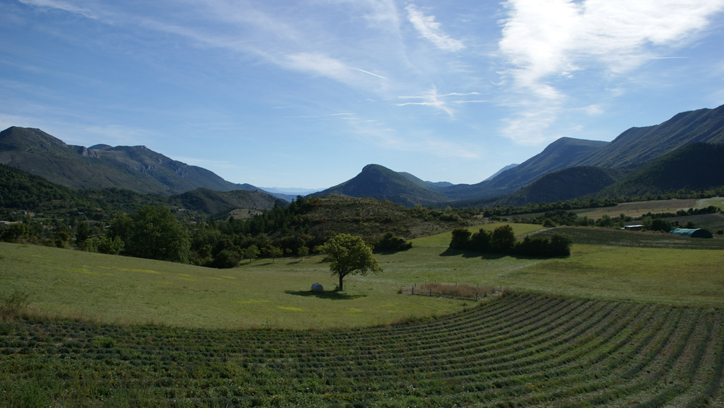 My French Travel Secret is where I reveal the down side of being DA BG.  Yes, Virginia, there IS  a negative smiley face in my otherwise blissful existence. A subtle frown that creases the face of carefree revelry.
Like a wine that is almost perfect, My French Life has a touch of tannin. The bitter flavor of (ugh) responsibility. Which means that the French Cycling Gourmet is NEVER on a carefree holiday. Because dear reader, he's always thinking of you.  Thinking of how much you would enjoy what he is enjoying. And is therefore obliged to hip you to whatever trip he happens to be on.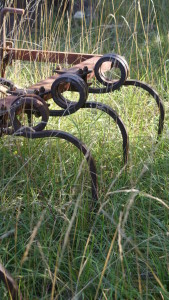 This one is to a region of la Belle France that doesn't get a lot of press. And for me, and the folks who dwell herein, that's jus' fine.
It is above the too famed Provence, and borders the Haute Alps and the Alps Maritime. Folks, meet la Drome Provencal. The southernmost part of la Drome proper. (my non altzheimer readers may recall THIS POST)
Like it's southern neighbour, la Drome Provencal has an equally agreeable climate. Allowing it to produce wine, fruits and herbs in massive quantities. Sharing a big slice of Mt. Ventoux, means that it's some serious sport candy for cyclists of the lyra clad "speed thrills" variety. (my cycling opposites, as you are no doubt well aware.)
Other than the ubiquitous tourism, Lavender and herbs are La Drome Provencal's main exports.
What rattles my cage about this region is that it's "the road less travelled", (with virtually the same climate as the road too often travelled) there's NO industry, (so, no pollution) and, with more villages than cities, plus mountains all around, you can get lost here.
With your camera, bien sur.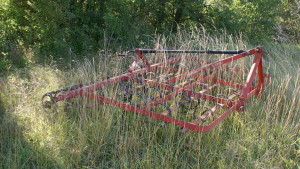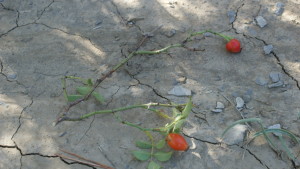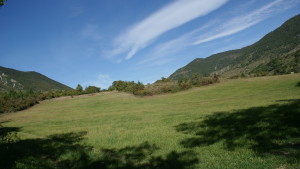 THROW ME A BONE HERE, PEOPLE!
What are ya thinkin'?
Authors note : Reading Part One first would be a good idea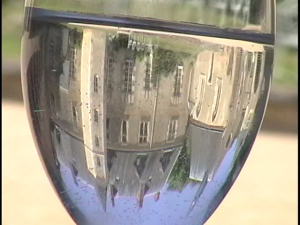 Regardless of whether you're"into' wine,or just grabbed a bottle out of desperation because "booze-be-us" was outa beer – there are French wine treasures to be found in every region and at every price point.
Kinda like deciding which car to buy, innit? Too many options! That's why I, your ever helpful, faithful pal and freakin' fountain o' froggie info am gonna – as usual – give ya the straight skinny.
The French Wine treasures that really rock my boat,aren't in the wine guides.  They haven't been reviewed by the "gurus of taste."
Like the best Scots' Whiskey, they're not exported. And for the same reason.The locals drink it all up!
They're the wines of(usually)small,independant producers and local wine co-ops. I find them in the usual way. I TRAVEL! And when I see a "wine sign", I glide in for petite degustation."( a little taste)And you, dear reader, can do the same.
The "Ma n'Pa" winos, you can,(and should!)discover on yer own. To get ya started with the other possibility, here be three BG recommended co-ops.
Dontcha be forgettin' that wine co-ops are not bound by the restrictions of A.O.C.Which means that grapes can be blended for maximum flavor without regard to origin/location.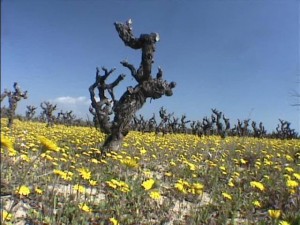 Alllllrighty then………Here we go! (You do know how to use Google maps…..right?)1.Cave Cooperative du CONDOM -Gers region – SouthWest. (foie gras country.) 2.Cave Cooperative du LUMIERE –Provence region – South. In the Luberon National park between Cavaillon and Apt.  3.Cave cooperative du NOVES –Provence region – South. Last village before Avignon on the South(left)side of the Durance river.
At all of these spots,you'll find wine advertised "en vrac"and/or "en detail" – meaning – "In bulk." Bring your own 3,5,or 10 litre container and fill up.(Some co-ops will sell you just a litre, but 3 is usually the minimum.)
Expect to fork out anywhere from 1.25 to 1.75 per litre. Depending on the variety/strength.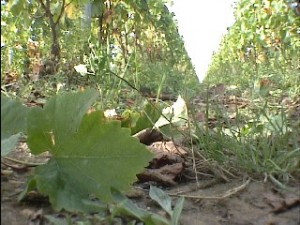 Anything else I can help with?
THROW  ME  A  BONE  HERE, PEOPLE!
What are ya thinkin'?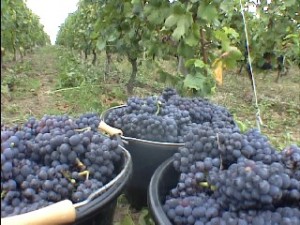 When someone says: "French"…..what's the first second word that comes to mind? "Fashion?" Maybe. "Film?" Uh,could be."WINE?" Yes sir, you betcha! That be the first,second word describing France. How could it not be with vines covering so much of the "terroir?"
From time to time France gives the World a movie/music star/sports hero. But the "gift" of French wine is constant and(happily)consistent. (Curiously,the World's premier wine magazine,and wine's most influential critic,are both American.)
On the World markets, French wine faces stiff competition from producers in other countries. Many of whom are either French,and/or have adopted the French model. Regardless of taste/price,there is one element French wines have that World wines do not.Authenticity. Because of A.O.C.(Appelation Origine Controle) – The government system of wine designation/control.
This "fidelity"to a specific location means that a Pinot Noir from Beaune,must be produced from those grapes alone,and grown within the Beaune appellation. This assures the consumer that this pinot is an authentic reflection of Beaune's soil and climate.
World wines,on the other hand,have no such restrictions. And because wine is such a huge business, the Multinationals who churn out container carloads plus o' vino,focus on the taste/price balance,relative to each market. And,if their grapes in any year are not "ab/fab",they'll be "enhanced" in the cellar.("Better drinking through chemisty"…….NOT!)
There is even a wine producers "hotline" offering market specific additive info. "OK – So you want to produce a Chardonnay for low end Japanese consumers..Since they like a banana flavor on the finish,you need to add yeast b-957."
Happily, if you do detect a nuance of banana in your French Savignon, you can rest assured, thanks more to tradition than A.O.C, it's the real deal.
Although Italy produces more wine by volume than France, the adjective -"Quality" is synonymous with French Wine in the popular imagination.
The Bottom (and obvious)line: Every Country has wines of varying degrees of "quality" – however you wish to define the word.
One wine that fits MY definition of quality is produced by Domaine Philippe Viret, in the heart of one of France's classic wine regions – Bourgogne.
A "virtual Tasting" is available in this video – with English sub-titles.
Bonne Degustation! (Good Tasting!)
THROW  ME  A  BONE  HERE, PEOPLE!
What are ya thinkin'?