Other Recent Articles
There is a place in France that marches to the beat of a different drummer. A way different drummer. A drummer with only one stick. The French call this place – "La France Profunde." Deep France. France the way it used to be. In the good ole' days. (you remember them, don't you?)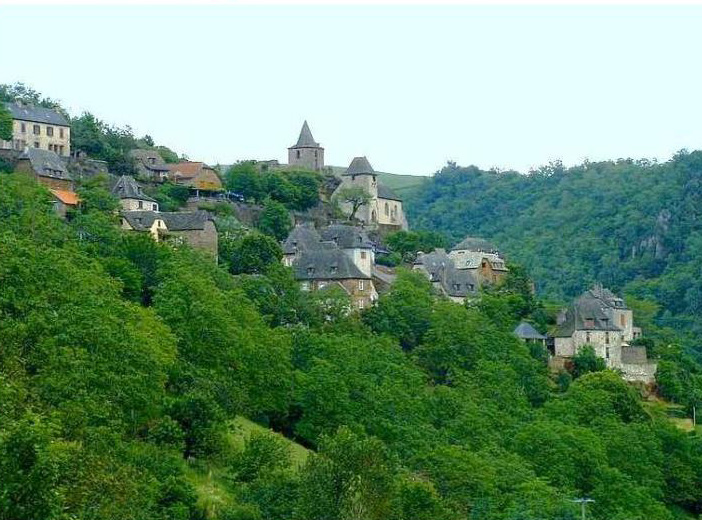 No Boutique – No Swingin' Hot Spot
Deep France is France in the slow lane. No stress. No pressure. No worries. Rural. Bucolic. (not a cow disease, but a ten dollar word for "booty-ful") It's a place where the wide open spaces are wider. The air fresher. And freeways are a crazy urban circus you only see on TV.
The location of this magical place where time runs on two speeds – dead slow and stop – is subjective. Because there is more than one region that qualifies. But the name most associated with "La France Profunde" is "The Cantal."
Geography 101
The Cantal is a region of France within the department of Auvergne. It's at the bottom left on the map, bounded by the Haute Loire region on the right. While it's impossible to say which city/town is the "big smoke" in the Cantal, the administrative centre, and most prominent on the map, is Aurillac. (iaurillac.com) That said, the Cantal is "choc-a-block" with medieval villages. Extremely well preserved. And functioning today with very few changes. Other than the obvious "Mod Cons."
Medieval Beef
This is because the Cantal is quintessentially a rural environment. Way rural. The locals describe it as :" 10,000 people, 100,000 cows." And so, you will truly find that the hills are alive with the sound of "moo –sick." The beef the Cantal is famous throughout Europe for, comes from the Salers cow. From the city of the same name. Ok, unless yer in the breeding/selling biz….a cow is a cow is a cow, right? But the medieval village of Salers, is very much more than your standard"can't believe it's so old" collection of crumbling ruins. Put it high on your list. (salers.fr and salers-tourism.fr)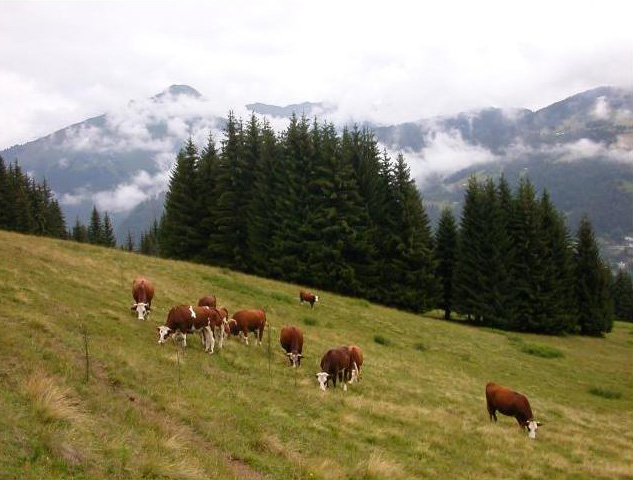 Da BG's other medieval Cantal recommendations are Laroguebrou(chateau perched on a hill above the gorge du Ceres – info from : chataignerie-cantal.com), and Marcoles. (marcoles.fr)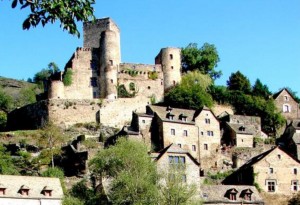 Who Loves ya Baby?
But wait – There's more! (three "mores" actually) The first being FOOD! And, as you might expect in a cow filled land, beef figures in the menus big time. The centre of "gastronomy"(fancy eatin') in the Cantal is the tiny(pop. – 1500) of Laguoile.(Curiously pronounced "la-ge-ol" by the locals, and "la –yol" by the rest of France.) THE place to chow down there is the Hotel/Restaurant Augy. Jean-Pierre and Isabelle Augy(she's the chef) will take good care o' you and yer stomach.
A Cheese runs through it
A huge contribution to France gastronomy are the cheeses of the Auvergne. Particularly the Cantal cheese. This is a semi-hard frommage(think consistency of cheddar)coming from the aforementioned Saler's cows, that's aged up to 18 months. Here, I promise you, more than any other region, you'll chow down on an incredible variety of exceptional cheeses. (and the wines not too bad either!)
The second more, is, ……a knife. The Laguoile knife.  Internationally renowned for the quality of materials, and workmanship. Virtually ever self-respecting Froggie Male has one on his belt  And, of course, there are steak knives, dinner sets, knives for every occasion, yada,yada,yada. The handmade versions can put a serious dent in yer wallet.(2000 euro plus) Naturally, they're a "must have" souvenir for touring Texan cattlemen!
The third more, is "Le Nature." The landscape. Miles and miles, of miles and miles.
A paradise for walkers. And, for most o' the rest, jus' a paradise. Especially if QUIET is at the top o' yer paradise list. And, happily, there is an association of country inns that specialize in quiet. They're :  relaisdusilence.com Locations all over France. And that includes the Cantal.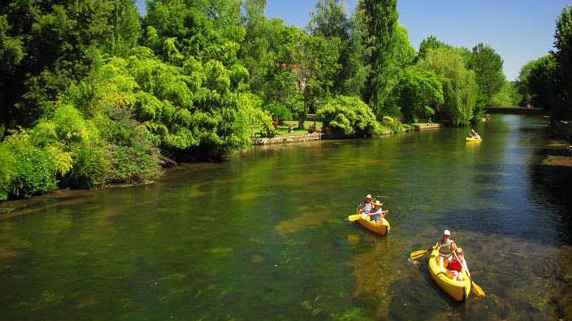 Enough ta get ya started?
THROW  ME  A  BONE  HERE  PEOPLE!
What are ya thinkin'?
AUTHOR'S NOTE:  If you missed them – here are PARTS ONE and TWO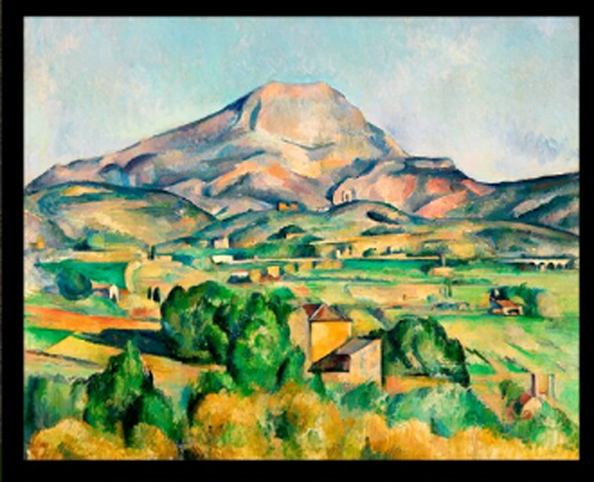 Edgar Degas had never concerned himself with earning a living from his art because  he had family money and sold his works as it suited him. But all that changed in 1878 when his father died. After the estate was finally settled Degas learned that he was no longer a wealthy man. And worse, when his father died there were enormous debts. And the only way he knew to pay off was to make art and sell art.
Degas increased his production and concentrated on ballet dancers. He spent hours watching the young dancers then returned to his studio to paint from memory.
The dance images sold well from the beginning. Accordingly, the general public thought of Degas only as a painter of a ballet dancers. Although he painted other subjects, and was also a sculptor, the majority of art he would create over the next 40 years would be of ballet dancers.
Degas never married and had no children. Probably because never he could have ever made the kind of personal sacrifice for his art that was necessary in order to sustain a relationship.
When he wasn't painting he was at the Opera ,holding court at a cafe or visiting friends. Degas also threw himself into organizing the impressionist exhibitions but he was abrasive, combative and only interested in his own opinion.
Obviously he was a bit of a control freak and tried to mold the Impressionists in his direction.
For the 1879 exhibition degas issued an ultimatum that members of the group could no longer choose to submit works to the salon and still exhibit with the Impressionists.
Renoir was was the first who decided to do both. Much to the anger of Degas who maintained that you're either with us or against us.
Renoir had made a wise business decision. His 1879 salon submission Madame Charpentier and her children was a huge success and Renoir was on his way to becoming a sought-after portrait painter when was in his mid-30s.
In the summer of 1888 began a large-scale work he would call: "The luncheon of the boating party."
Renoir's dealer was so pleased with this painting that he purchased it right away. Renoir was now selling on two fronts. Impressionists to his dealer and portraits to the clients he won through his good showing at the salon.
For Renoir it seemed that after nearly two decades of struggle he had finally made it.
In the Spring Monet submitted two of his canvases to the salon after seeing Renoir's success there. But this meant that Monet couldn't exhibit with the Impressionists in 1880 as Degas anti- salon rule kept him out.
But, sadly,the impressionist group after years of fighting for recognition now appeared to be on the verge of collapse.
Degas fumed at Monet and Renoir. Monet thought he might fare better in solo exhibitions and Renoir a conservative,no longer wanted anything to do with the liberal Pissarro.
The art dealer Paul durand-ruel saw the group self-destructing before his eyes. He had been buying impressionist art since 1871 and had a large collection of it sitting unsold in his gallery.
He had put together an extraordinary collection of works by these artists. As durand-ruel felt his fate was tied to the success of the group, he decided it was time to take action
He stepped in and organized the 1882 show himself. When the exhibition opened on March 1st the Impressionists and Durand-Ruel were in for a surprise.The critics expressed less outrage and collectors were starting to express more interest.
But after the 1882 exhibition Durand-Ruel felt that the impressionist artists were simply too difficult to organize and he decided to hold solo exhibitions in his gallery.
These one-man shows marked the end of an era. Monet, Renoir Degas Morisotte and Pissaro would never again mount their own group exhibition. This caused the impressionist artists to think having their work shown at dealers might be a better idea, less trouble and they would make more money.
And that is the way the Impressionists split apart. They were no longer a working group. But the personal bonds they had forged over the years were so strong they could not be broken.
The Birth(and Death) of Impressionism – Part Two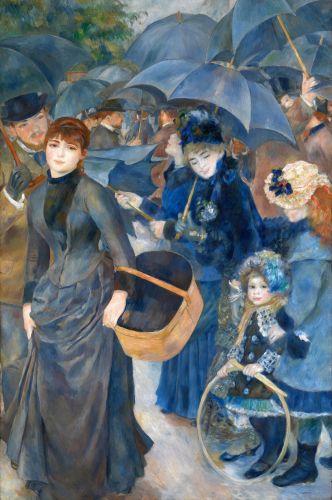 Author's Note: If you missed Part One of the Impressionist story – IT'S HERE.
Renoir had been inspired by Claude Monet since the day they first met in 1862.With this renewed motivation, Renoir seemed to push himself to take more chances, work harder and never give up.
Renoir painted with Monet whenever he could and he loved to have Monet and his wife Camille pose for him, especially Camille.Over the course of a few years Renoir painted Camille no less than 15 times.In fact Renoir dropped by Monet's home so often that a bed was always kept open for him.
Edouard Manet also showed up to paint with Monet. MANET had long been seen as the leader of the avant-garde but he had yet to experiment with the impressionist technique.
The turning point for Manet came because of the tremendous amount of press the first impressionist exhibition had generated.
This made it clear that these younger artists with their newer forms of expression were becoming the avant-garde. And MANET, the older man wanted to keep a pace with the forward movement of the impressionists.
MANET painted Monet not only in his studio boat, but in Monet's garden.
One sunny afternoon he began to paint Camille and then Renoir showed up. their two paintings have exactly the same subject: Camille and Jean lying upon the grass in exactly the same location.
The Story goes that when Monet went o look at Renior's painting, he said this boy just can't paint Better tell him to pack it up.
This is something that was said absolutely as a joke because he recognized that the Renoir's was the most devastatingly successful sketch. And indeed a sketch that makes Monet's own work look slightly stayed.
While MANET was painting with Monet, his brother Eugene was vacationing on the Normandy coast.
Also on vacation in fake off were Berthe Morisot and Jean Monnet an amateur artist. The two spent days on end painting together.
In the spring of 1876 the Impressionists began organizing their second group exhibition. This time the group presented itself less as simply an association of independent artists and more as a movement.
The second exhibition had more works of art by each of the members who were thought to be central to the movement.
While only a few thousand would actually attend the show, newspapers Worldwide were quick to cover the story of these independent artists.
When the second impressionist exhibition closed in May of 1876 the group took solace in the fact that they did not lose money and were pleased the show had piqued the interest of a handful of new collectors.
But it was only a handful not enough to support the needy artists Pissarro Renoir and Monet.
In the fall of 1876 Claude Monet left Camille and their nine-year-old son to work in Mahjong on a series of paintings for his best patron Ernesto shidae a nest. He and his wife Elise were immensely wealthy. They not only had a chateau, but a private train to bring in their guests.
Ernest liked to spend money and he spent quite a bit of it on art and asked Monet to paint several large-scale works depicting scenes around his chateau.Monet set up a studio on the estate and moved in with Elise and her children.
Then, the dark clouds began to hover over this happy artistic scene.In the spring of 1877 Ernesto's business went bankrupt and he lost everything. Including the Chateau.
Clearly, Monet was also in a difficult situation. He was broke and his creditors were out of patience. Monet and Camille began sharing a house with Elise and her six children hoping to save money by joining their families together.There were eleven people in this house.
To make matters even more difficult ,Camille was pregnant with her second child. She gave birth to a boy Michel in March 1878. But Camille seemed unable to recover after the delivery.
By the summer of 1879 she was alarmingly weak and in constant debilitating pain. Monet borrowed a thousand francs to pay for her doctors. But they were unable to help.Four days later Camille was dead at 32 years old.
Camille was buried in a simple plot in the corner of the Vettii graveyard.In the depths of his sorrow Monet stood for day after day in the brutal cold that came that winter and painted the Seine, churning with ice. While these paintings would soon spark new sales for the rest of the winter, Monet Elise and the eight children barely had enough to eat.
End of Part 2