Other Recent Articles
Christopher Strong – Bicycle Gourmet's Vegan Wine Vine – Part Three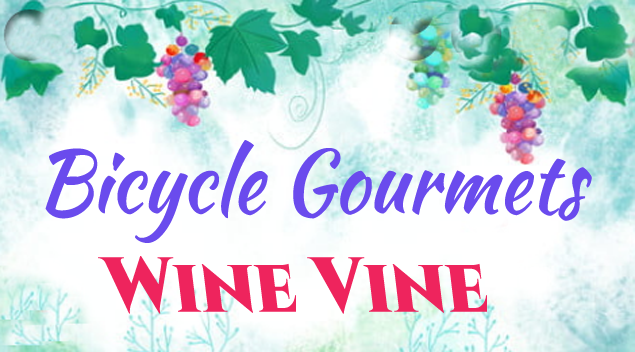 Christopher Strong – Bicycle Gourmet's Vegan Wine Vine – Part Three
In this post I toured you around some great organic wines. Then I continued our virtual tastings with Bio wines.
Now it's time to thrill my "only eat green stuff" readers with a marvy selection of VEGAN WINES.And what, exactly are Vegan wines? How are they – if they are – different from their organic and bio cousins?
My "always ready to raise as glass" pals at avenue des vins have the answers:
Winemakers and wine growers often use specific products to produce a "glue" (wine jargon) used to eliminate the yeast residues and particles suspended in the wine. In the wine growing universe, this process is called "clarification".
A large number of animal origin products are used to create the glue, such as, egg white, fish glue, or even casein, a particle that is found milk.
The workaround is to use a vegetable glue developed from vegetable-based proteins such as peas, wheat or even potato. This is the basic difference in the Vegan wine process.
NOTE: As you'll discover, I've concentrated on pinot this time around. As it usually doesn't get as much attention as the other heavily promoted varietals.
OK – let's get down to (liquid) business:
Veganite No. 1 is : 2019 Girasole Pinot Noir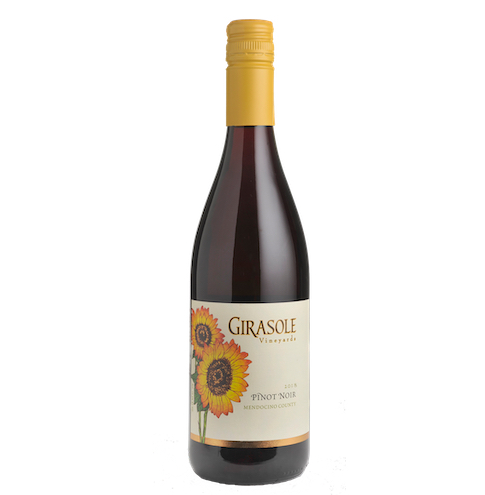 This Pinot Noir is all about delicacy. Rich, candy apple red in color with aromas of ripe cherries that are accented by rose and white oak. Bright summer strawberries and raspberries make their way out of the glass to deliver a true palate pleaser.
Varietals: 97% Pinot Noir, 2% Zinfandel, 1 % Petite Sirah
Veganite No. 2 is : 2014 Maysara Asha Pinot Noir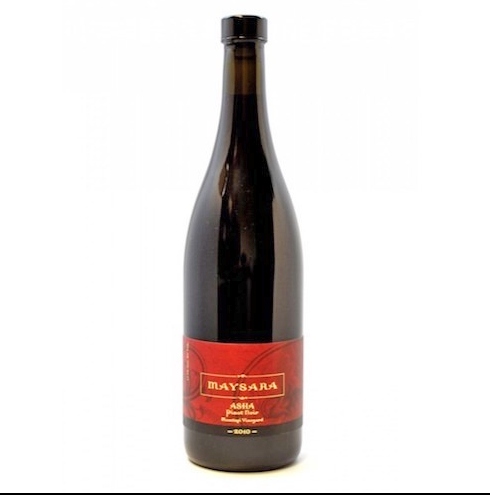 A jeweled glassful of garnets, Asha dances onto your palate with amarena cherries, pine nuts and a tantalizing wisp of a far away campfire.. Completely elegant and silken tannins have integrated perfectly to form a structure that allows the richness of the vintage to glow brightly, while still allowing for age-ability.
Asha is an ancient Persian Word describing one who has a clean conscience for good thoughts, words, and deeds with a pure demeanor and performance.
Finally, saving (one of) the best for the last..bringing up the maximum enjoyment rear is :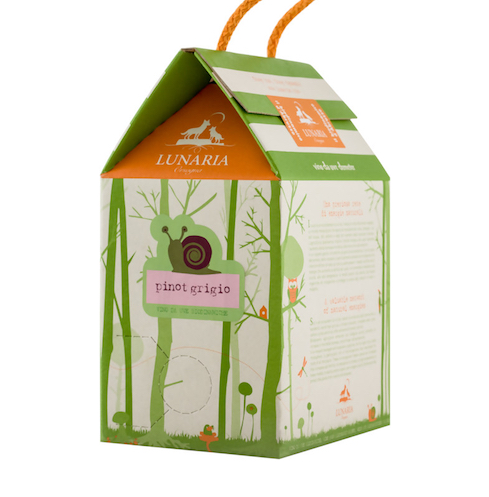 Ok – It's not as cool/groovy and mouth watering in appearance as the preceding glistening treasures, but with it's Copper color, the nose is intense, floral with yellow fruits, hints of ethereal; the palate is fresh, intense, and fruity.( Not to forget you're getting the equivalent of 4 palette pleasing bottles here!) Certified Biodynamic by Demeter. Made with certified organic grapes.
Winemaking: Grapes are sent to a pneumatic press for soft crushing, then the must is fermented with the skins and with their indigenous yeasts at low temperature in stainless steel tanks.
Alc: 13.5%
3 L (3000 mL, or four standard 750 mL wine bottles)
AAAAAlrighty then….this wraps up my "wine for smarties" tour of Organic,Bio and Vegan Wines. With a few bon mots re: their characteristics, differences,etc.
If you were even slightly thrilled/delighted with what i've sharing here(and in this series)
THROW ME A BONE HERE PEOPLE!
Let Me Know What You're thinking
p.s .don't forget to thrill and delight me by:
Subscribing to my Youtube Channel

Christopher Strong Bicycle Gourmet Backpacking
Christopher Strong Bicycle Gourmet Backpacking…
is something old that's been "refurbished" into something new.
The old is what DA BG has been doing for the past zillion and a half years. "Tasting the land and the people as well as the food and wine."
Little did I know, until recently, that all my fab adventures gliding down sun dappled French country roads was: BIKEPACKING.
Honored(in dementia ) to be one of the founding fathers of Bikepacking. Even thought I wasn't aware then I was doing it.
But, as you well know, marketing reins in our material World's constant grab for your wallet. And, what could be easier(and more profitable) than pasting a trendy new label on an old activity?
And so "camping with a bicycle" has morphed into "Bikepacking."
With, as you would expect, countless varieties of "made for bikepacking" cycles. And all the (not wallet friendly) gear that you must have to enjoy you BP adventure to the max.
However, you don't need any franklins to groove and (bien sur) thrill to
DA BG's (unconsciously) Bikepacking adventures. Because all you need to do is… Click Here.

In my last post – Da BG gave you a selection of three great organic wines to liquidize your holiday festivites.
Alas, the holidays have gone. But, happily, not forever. so for those future holiday moments, or when you're thirsty thinking about said moments, this time around as promised, I'll be sharing some Bio Wine picks with you.
If after seeing all those supermarket stickers on different products proclaiming them to be "Bio"(and reaching deeper into your wallet) – you've wondered: "what the heck is 'bio' anyway and why should I care?" – I'm here to blow those clouds of confusion away.
"Bio" is short for "biodynamic." a form of acriculture that, to put it simply, is "Organic" on steroids.
Here's the difference: While "Organic" means a product with no chemical fertilizer used, Biodynamic, also with no chemicals, utlizes natural fertilizers, usually diluted solutions of cow manure, and planting according to the phases of the moon.
While this is the way farmers have done their argicultural wild thing for centuries (ie – before chemicals, genetic modification and play station 3) Bio was hijacked/re-introduced to the World at large by the late Austrian philosopher Rudolf Steiner. (Also the founder of "Waldorf Schools.")
Bottom line: Steiner is the Big Kahuna of Bio, as a philosophy, and a practice. Thus all current Bio farmers are bowing down in his "Bio temple."
OK – now that you're up to speed on the gospel of Bio – let's get liquid!
In the pole position:
2014 Maysara Cyrus Pinot Noir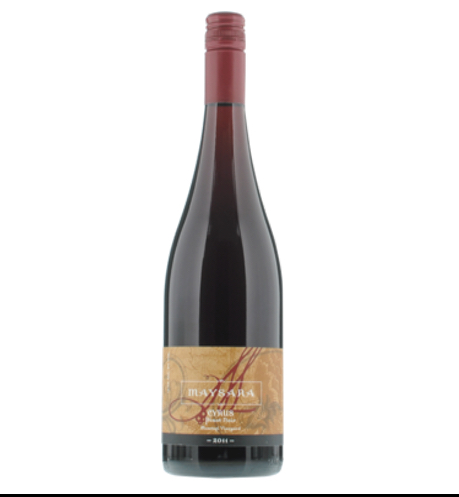 Extra ripeness in the vineyard translates to a more generous core of red-black fruits. Blackberry and fresh cracked pepper entwine perfectly with matured and lengthy tannins on the finish. Drinking beautifully now, pair it with darker fowl, grilled meats and salmon.
According to ancient Persian legend, King Jamsheed was able to observe his entire realm by peering into his full wine goblet.
Next up:
2019 Keeler Field Blend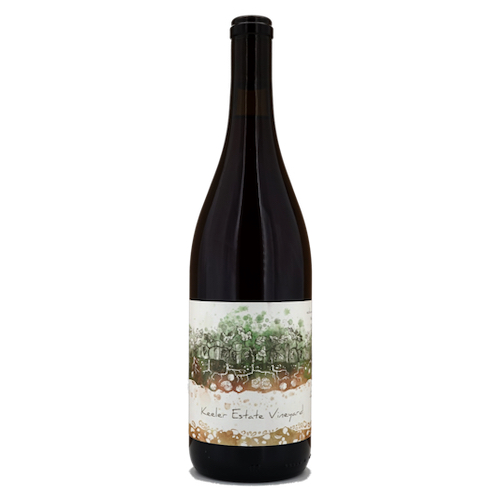 A fun blend with both red and white varietals that represents the entire vineyard with hints of spice and strawberry
Varietals: 50% Carbonic Pinot Noir, 25% Carbonic Pinot Gris, 15% destemmed Chardonnay, 10% destemmed Riesling
Alcohol: 11.5%
Sugar Residual: 0.5 g/L
Bringing up the (liquid) rear:
2018 Keeler Chardonnay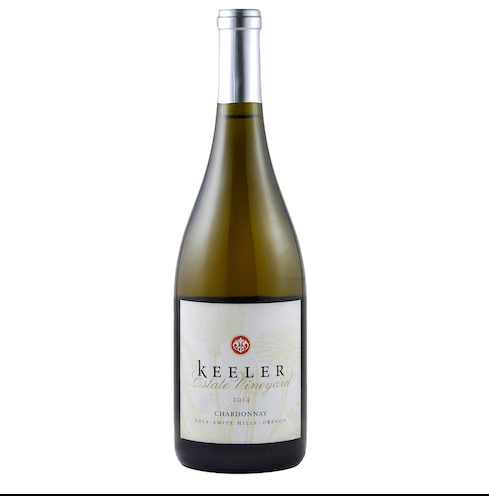 Oregon Chardonnay at its best. Presents wonderful citrus aromas of Meyer lemon peel leading into a layered palate and long finish. "Some waxy aromas with a pithy array of bright citrus fruit and a very layered palate that has a succulent, long and impressively focused drive to the long, commanding finish." James Suckling.com.
Aging: Aged 14 months on less in 75% French Oak (30% new) and 25% stainless steel
Awards: 93 points, James Suckling
Alcohol: 12.5%
Sugar Residual: 1.9 g/L
Certified: Organic and Biodynamic
Thus ends our brief sampling of my Bio picks. Next time we'll explore a wine category not as well known as Bio and organic: Vegan Wines.
DISCLAIMER : Enjoying a fine glass while scanning my reviews is not necessary. But will add enormously to the reading experience.