Other Recent Articles

Christopher Strong Bicycle Gourmets -Mothers Day USA
Mothers Day in those excited states is not the same as Mother's Day in  la belle France.
We celebrate the Day for our Mothers in France toward the end of May.
But,of course, the sentiment is International.
And while we remember our Mothers differently, depending on their upbringing, and the way they brought us up, there is, I think, a common thread. That being, when our Mothers seemed heartless and cruel, demanding we do something we detested, Now, we thank them for it.
In my case,it was all about music.Piano, to be exact. Because I had a small talent, My Mother insisted I take piano lessons. And practice before AND after school. (ugh)
While I had a variety of piano teachers, mostly elderly ladies, the one that sticks in my mind, was Mr. Steinman. I called him: "Steinman the Nazi." Because whenever I made a mistake he would rap my fingers with a steel edged ruler. (Obviously not the kind, gentle, enlightened instruction of today.)
However, there was light at the end of these tunnels.After completing my piano exams to a certain level, Mom (and Dad, nodding not very enthusiastically), agree I could say: "sayonara" to them all. Particularly the Nazi.
After that, having a good ear (and minus zero reading ability) I amused myself with a variety "original" compositions. Playing a faux Bach opus, every time my Mother insisted I dazzle her thought-they-knew-classical-music guests.
Then,one day, my Uncle gave me a "Cowboy Bob" guitar. Basically a poorly construced hard to play creation that was just one step above a toy.While I was developing an interest in the guitar(hey, I was 15)Bob's Cowboy was not beginning to beckon.
Then, one day, the impossible happened. I returned from school, to discover my Mother(who had, to my knowledge, never played one in her life) had managed to plunk out a simple, but recognizable tune. ON ONE STRING.
The gauntlet had been thrown down. I could not be bested by my Mother. So, reluctantly, with apologies to my fingers, I ventured Bob-ward.
Eventually, as I progressed, I was able to put my allowance toward a slightly better Cowboy Bob.
Today, Cowboy Bob is a painful memory of self tortured adolescence.
But my Memory of my Mother is, for this, and many other reasons, one of gratitude.
Without her insistence, I would never be able to entertain myself and others.
I would have been saying, like so many of my friends : "if only they didn't let me quit."
Whatever you thank your Mother for, my fellow Americans, do it this Sunday. And hold that thought. Always.
You might also enjoy THIS VIDEO.

Christopher Strong Bicycle Gourmet – Cancels 2022 Photo Tour
There's an old saying:"A man's reach must always exceed his grasp – or what's a heaven for?"Inspirational stuff that.
There's also another saying: "Don't bite off more than your can chew."
And don't you find that the majority of your confusions,anxieties, shattered dreams and other blue meanies are caused by getting pumped up by saying #one? Only to be shot down by saying #two?
Well, that's exactly what's happened with my proposed 2022 tour.
You see, unlike my Euro touring/ scribbling  pal Rick Steves,(BTW: He's a great pianist) I don't have 100 plus helpers to float my boat.
I am the captain, first mate, second mate,deckhand and tea boy of the good ship BG.
And I done by shot down -by saying # two.
But, don't get out your hankies just yet – because there are many other wonderful ways to experience the Treasures of France'
You'll get a  basketfull of great ideas HERE. (not an affiliate link.)
Wishing you, as always, Great Adventures.
Da Bg.
"Life is either a great adventure,or nothing"
–  Helen Keller –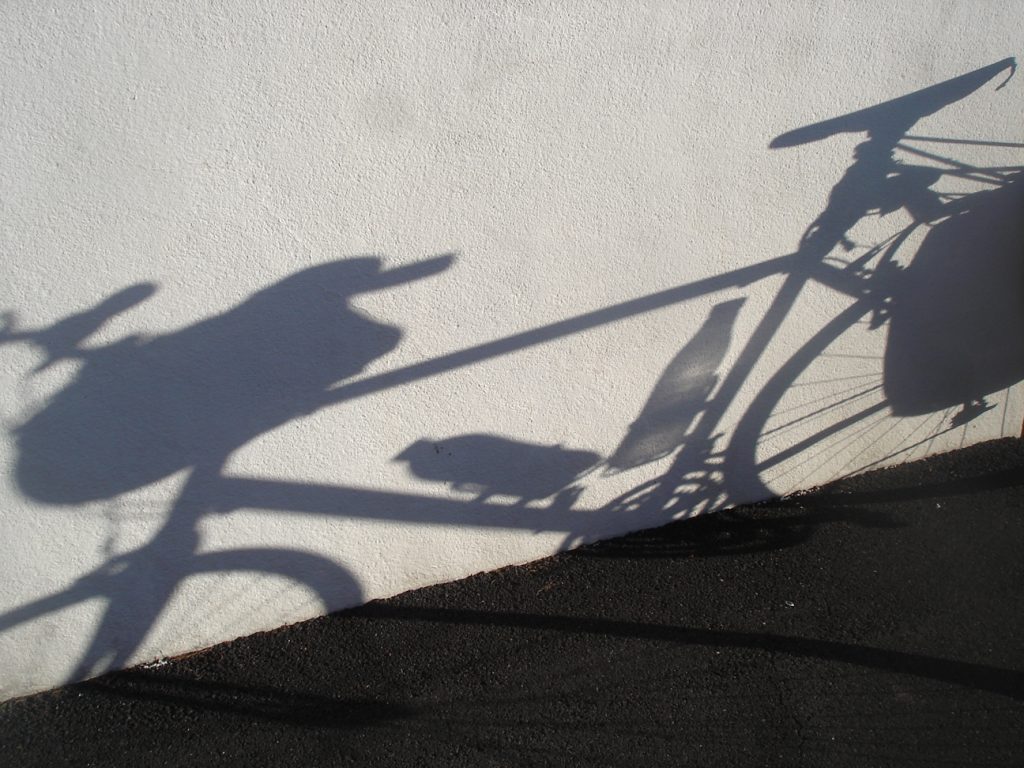 Christopher Strong Bicycle Gourmet – Backroads really happened by accident.
It all started when I decided to take Paul Simon's advice – "drop off the key Lee, and get yourself free."
Ok – I wasn't exactly chained to my life as a film-maker/photographer in San Francisco. But, like most folks from "over there" I dreamed of France.
Not just the food, wine, scenery, and, of course, chocolate. But of travelling through the French Country backroads. With no fixed agenda. No destination in mind.
And so, after letting my colleagues "inherit" my business, I, armed with an airline ticket, a $60 bicycle, and a Pentax spotmatic camera(best 50mm lens ever made) was on my way.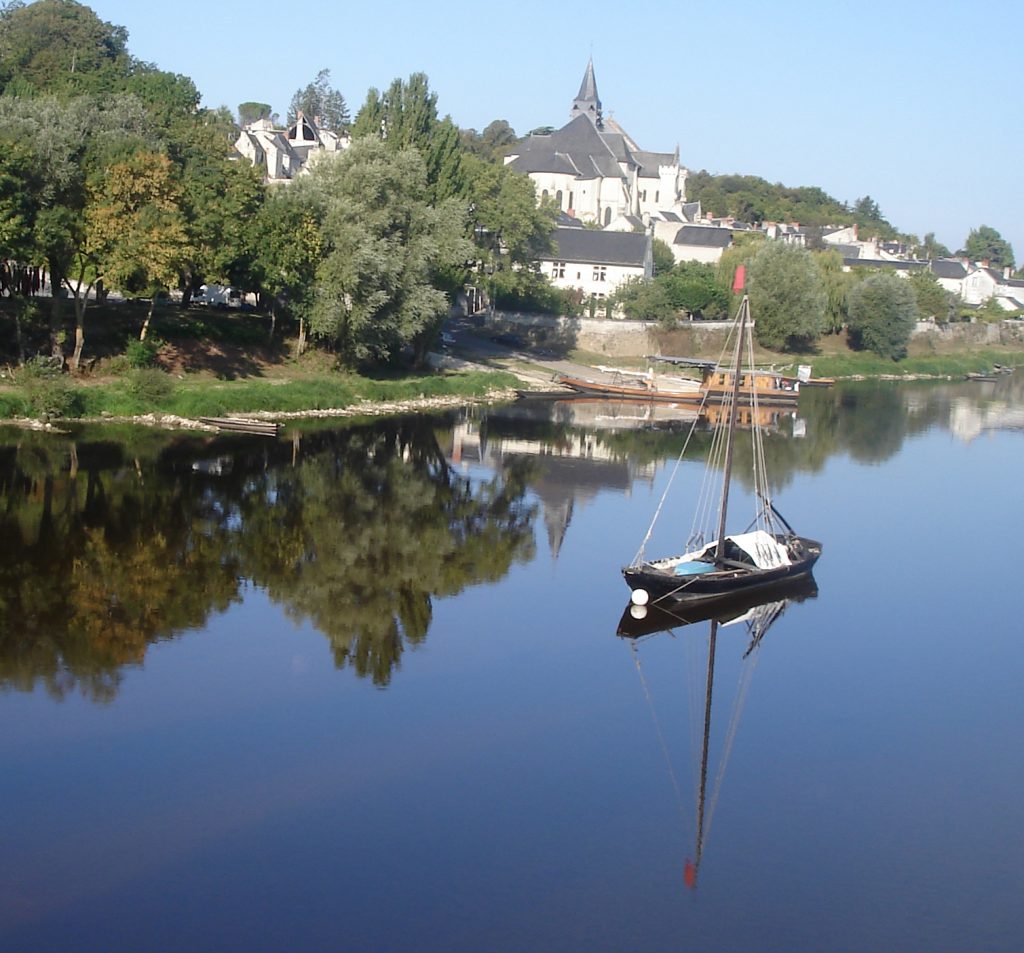 In the years that have followed, I've been lucky enough to glide down uncountable KMs of French Country Backroads. Tasting the land and the people, as well as the food and wine. (And, yes, the chocolate.)
I've had, and continue to have, truly, the "experience of a lifetime." Or, more precisely, a "lifetime of experiencing, deeply, another land and it's people."
Yes, ok, great for me. But, what about you? Well, that's why I've been sharing my backroads adventures for the past zillion and a half years. And, as that old song line goes: "The end is not in sight."
                "I have taken the road not taken. And that has made all the difference."
– Robert Frost –
Take that road with me – in this video.